Menu Hover Effects, Feature Requests & more!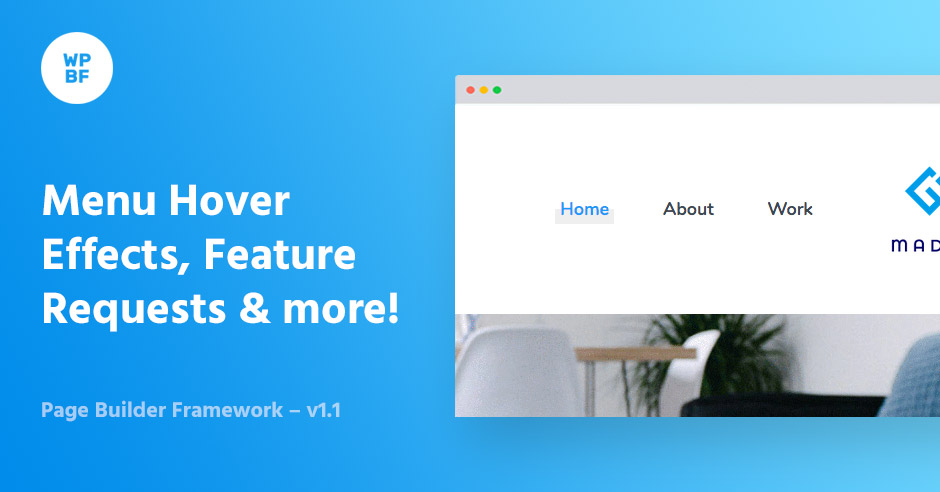 I'm excited to show you some of the new features in version 1.1 of the Page Builder Framework – the first major update since it went live 3 months ago.
It has been a great start with the Page Builder Framework, with over 30 new features being introduced so far. Big thanks to the community for helping me improve the framework with feedback and feature requests (we will talk about that in a little bit).
Menu Hover Effects

The most noticeable feature of 1.1 is Menu Hover Effects. You can now apply beautiful hover effects to your navigation and make your website stand out from others. Right now you can choose between underlined, boxed & modern.
Beaver Themer Parts
The Page Builder Framework is one of the first themes that support Beaver Themer. Now Parts Support is included in the framework. This makes it even easier to display your saved rows in certain areas of your website.
What else is new in 1.1
Centered Navigation
Add Tagline to Logo
Background Color for Transparent Headers
Responsive YouTube/Vimeo Video Shortcode
& more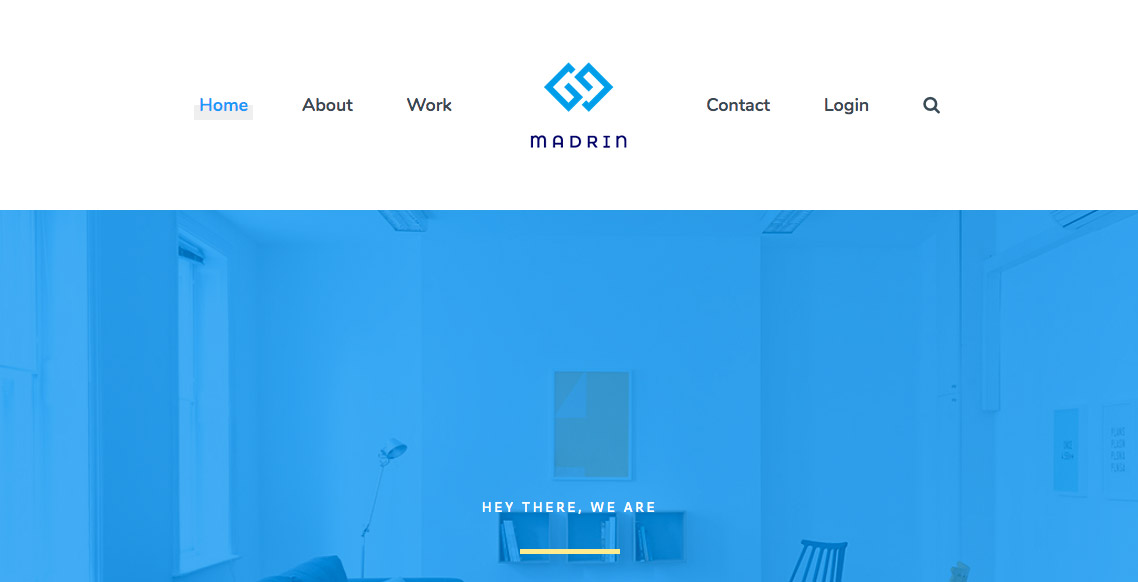 Feature Requests
I get a ton of feedback from our members of the Page Builder Framework Facebook group. To have a central place for collecting feature requests, I've written a plugin that lets you submit your requests and upvote others. This is pretty exciting and has a direct impact on the development process.
Footnotes
There are some more goodies to share! I've released a post on how to create a call to action button in your header menu. If you are looking for videos and tutorials about the Page Builder Framework, keep an eye on my YouTube channel. I just started to record some quick videos to extend the documentation:
If you're looking for an in-depth review of the Page Builder Framework, take a look at Beaveraddons. They wrote a detailed review about the Framework and some of the features that is has to offer.
In closing
That's it! Thank you to everyone that has supported the Page Builder Framework and for all of the feedback and requests we have received. What is the one feature requests that you would really like to see next?
Stay in the Loop!
Sign up for our Newsletter & be the first to get notified about new updates & features!
Tired of the WordPress Dashboard?
About the Author