Adding Typekit fonts to your website is a breeze with Page Builder Framework. Typekit fonts can be added directly in the WordPress customizer under Typography -> Typekit.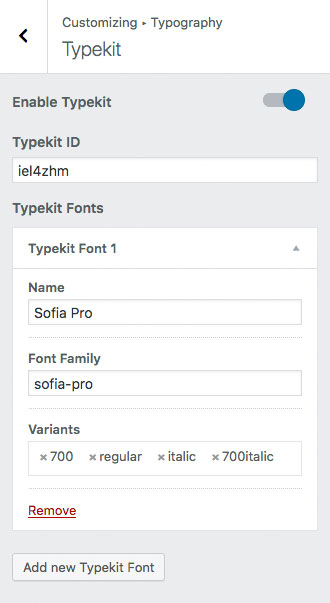 Note: after adding your typekit fonts in the customizer, make sure to save & refresh the browser window for the fonts to appear in the typography dropdown.
Here's a quick video of how to add your typekit fonts to your website.
Click the button below to load the video from YouTube.
Load Video
---
Integrates with Beaver Builder & Elementor
Your typekit fonts will automatically appear in Elementor's & Beaver Builder's typography dropdown.