Premium Add-On & Page Builder Framework 2.3 🎉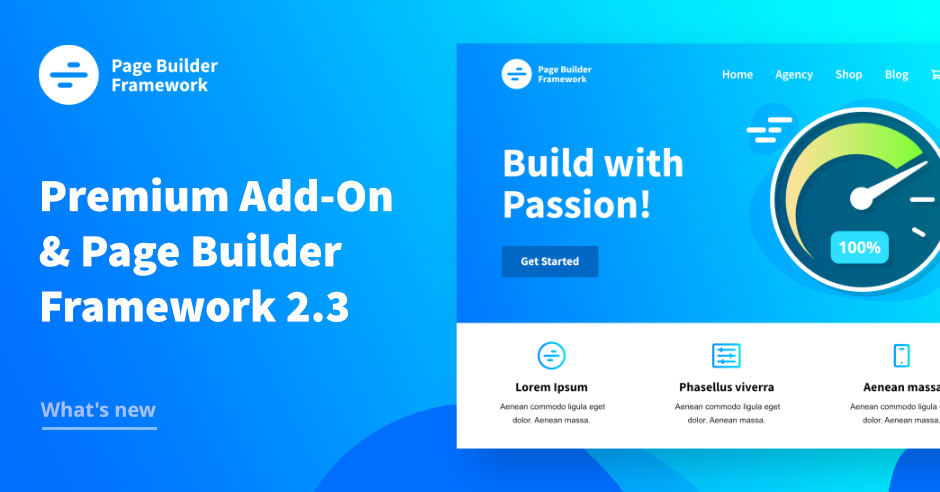 Let's have a look at the new features in version 2.3 of the Premium Add-On & Page Builder Framework.
I haven't written an "Update" post in a while and most of the features that we've added to Page Builder Framework & Premium Add-On weren't big enough to warrant an entire blog post.
This is mainly because we spent time tweaking things and making the theme more developer-friendly instead of adding new features. Most of the changes were "under the hood", but are beneficial moving forward.
The recent updates came with great improvements to both the theme & Add-On and I will touch on some of these in this blog post. If you would like to learn more about what we've worked on over the past couple of months make sure to have a quick look at our changelog. Again, this is a bit more on the technical side – you have been warned 🙂
Now, let's have a look at what's new in version 2.3 of the Premium Add-On.
Custom Sections Improvements
We recently added support for Divi and with 2.3 we focused on further improving the Display Conditions for Custom Sections.
We now dynamically fetch associated Categories, Tags and the actual Archive for registered Custom Post Types and make those available as Display Conditions in Custom Sections. Those only existed for Easy Digital Downloads and WooCommerce earlier so this will give you a lot more flexibility when working with Custom Sections.
In addition to that, Custom Sections can now be restricted to breakpoints as you can see in the screenshot below.

Oh and last but not least:
Custom Sections now works with the free version of Elementor! 🙂
White Label & Multisite Support
We have added a checkbox to the White Label settings that will allow you to hide the entire White Label section once configured. With that, your clients won't actually see that the theme & Add-On were white-labeled when accessing the Theme Settings page.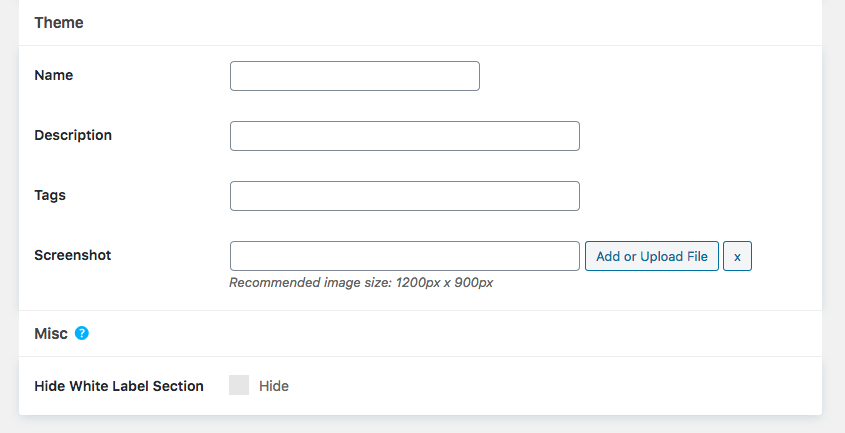 To get it back the white label section all you need to do is to turn off the Premium Add-On and reactivate it.
In addition to that, we greatly improved multisite support for our Premium Add-On and fixed a bug in which the White Label settings didn't apply to subsites.
Footer Widgets
Page Builder Framework works great when paired with a Page Builder but – it doesn't require one. It is and always has been a complete & standalone solution for those that want to build a fast website with a minimalistic foundation.
To build upon that, Premium Add-On users can now add a fully customizable footer widget section with up to 5 columns to their footer.
You no longer need a page builder to build beautiful, multi-column footers.

Other Improvements
There are some other improvements I quickly want to touch on before wrapping up this post. Here are some of the other features that we recently added:
Premium Add-On:
Improved Theme Settings page design
Filter to change the level of access for Custom Sections
Performance setting to remove WooCommerce related scripts & styles from non-shop pages
& more!
Page Builder Framework:
Onboarding & Theme Settings page
Improved Toolset integration
Overall improvements to the WordPress customizer & CSS output
+/- indicators for WooCommerce quantity fields
Pages now respect the Sidebar Layout settings by default ("Sidebar" template is no longer needed)
& a lot more!
And that's it! 🙂 With everything that is going on around the world, we hope that you and your family stay safe and healthy. Please let us know if we can help in any way!
Stay in the Loop!
Sign up for our Newsletter & be the first to get notified about new updates & features!
Tired of the WordPress Dashboard?
About the Author