With Custom Sections, you can display custom content on your website based on flexible display conditions with absolutely no coding required.
Page Builder Framework has always focused on providing an intuitive user experience for agencies & end-users. Through the use of the WordPress Customizer, Page Builder Framework has allowed you to create stunning websites and has given you the ability to customize a number of elements.
Today, however, we're going to take things one step further by releasing a new feature as part of our Premium Add-on.
Custom Sections
Custom Sections is a new feature that allows you to inject a piece of content in your website based on specific display rules with no coding required.
In addition to that, you can replace certain theme-specific elements like the Header, Footer or 404 Page with your own Custom Section.
Using Beaver Builder or Elementor Pro, you can design these sections as you would any other aspect of your website. This will allow you to create an ever more customized website for your clients or yourself.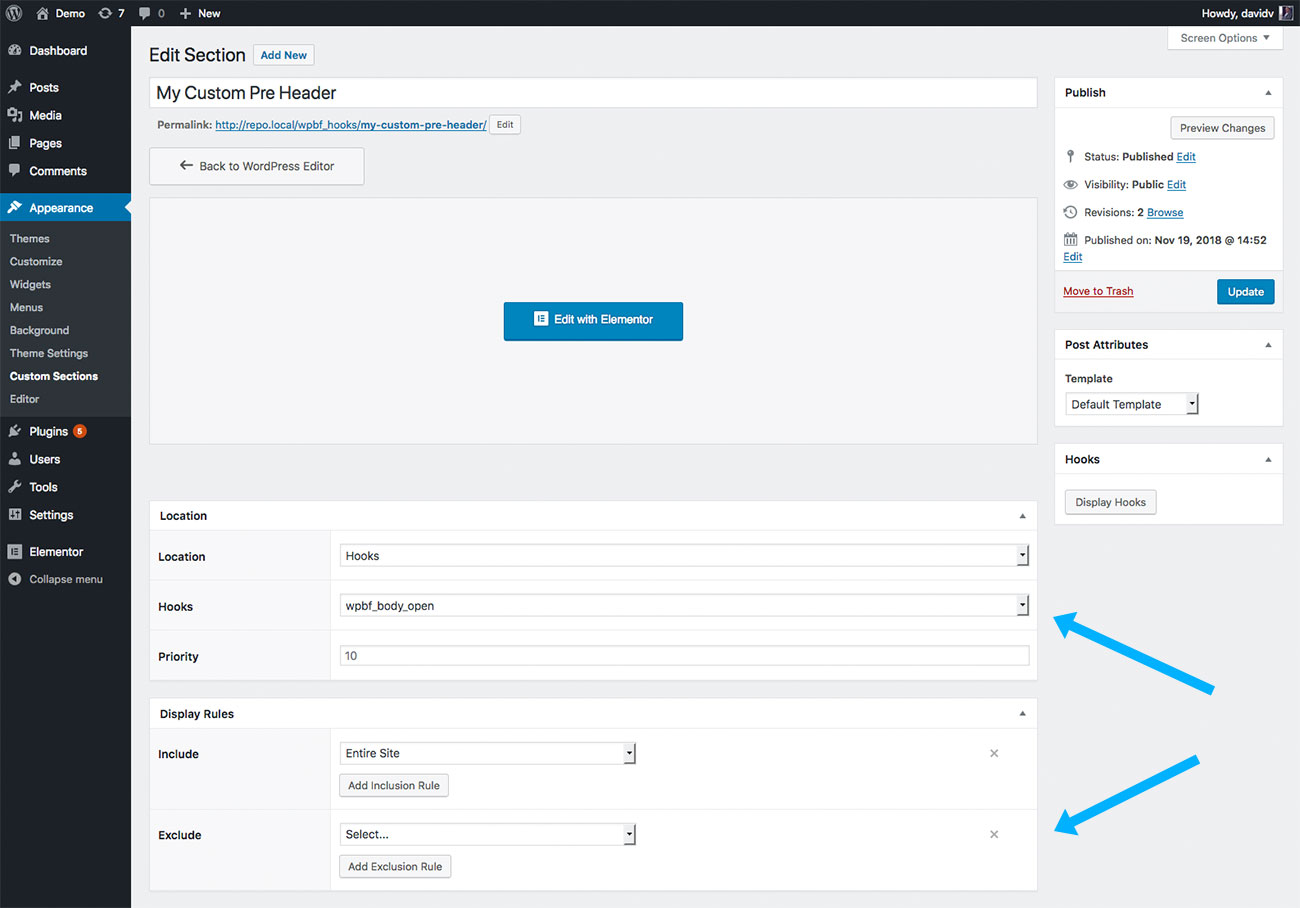 There are two main elements for Custom Sections: Locations & Display Rules.
Locations
We have created 4 Locations that you can use to display the content you've created:
Header
Footer
404 Page
Hooks
By selecting these locations, you can replace your Header, Footer & 404 Page with your Custom Section – or add your Sections to specific areas (Hooks) on your website.
Display Rules
This is where it gets super powerful! Using these display conditions, you can target specifically where your content should be displayed.
Here's an example:
Are you running a discount on your website? Display a custom banner throughout your Entire Site before the header.
Want people to sign up for your Newsletter? Add a newsletter sign-up form to the bottom of All Posts.
Want a different Header for the member area on your website? Create the header with Elementor Pro or Beaver Builder and make it apply to only specific Pages on your website.

With the powerful inclusion/exclusion rules, the possibilities are just endless! Gone are the days where you had to mess with custom code in your child-theme's functions.php.
Display Theme Hooks
To get a visual representation of the available locations (Hooks) in Page Builder Framework, logged in users with admin capabilities can now Display Theme Hooks from the WordPress admin bar. This is handy to see where the custom sections can be applied on the front-end.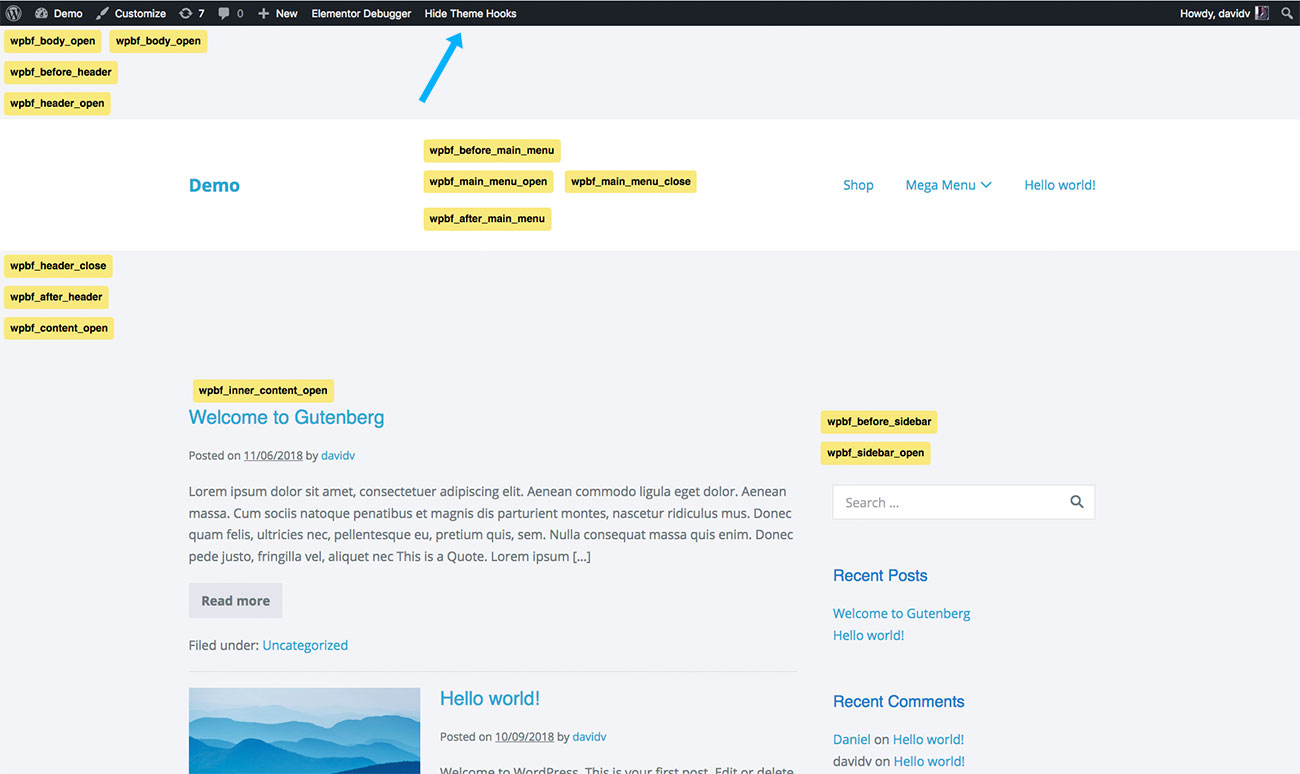 Custom Breakpoint for Mobile Devices
After releasing the Adjustable Responsive Breakpoints feature, we received a lot of requests to add the ability to change the themes breakpoint for mobile devices. So we've added this feature to the Premium Add-On in version 1.10.
The mobile breakpoint can now be changed under Appearance ->Theme Settings (see below).

Wrapping Up
Custom Sections makes it a lot easier to create flexible websites with absolutely no coding skills required. Are you ready to get started with Custom Sections?