Responsive font sizes, off canvas menus & more!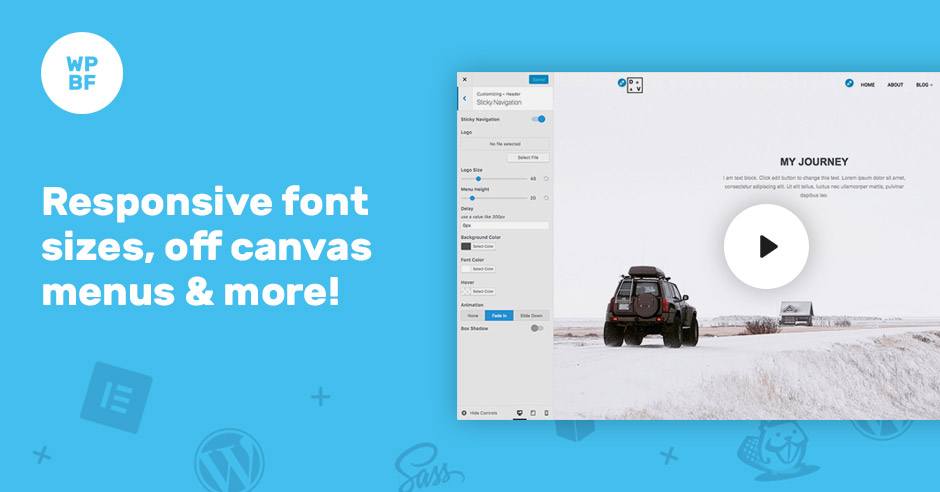 After 4 weeks of beta testing, version 0.3 is the first major update to the Page Builder Framework. Before we jump into the new features I'd like to thank everyone for taking the time to test the framework and provide feedback. This really helps us to point the framework in the right direction.
I've created this quick video demo that shows some of the major features that will be included in the BETA & final release.
Click the button below to load the video from YouTube.
Load Video
Off Canvas Menu's
Let's take a look at what's new in 0.3. We've added a few more menu options such as a stacked navigation. You can now also create full-screen & off-canvas menus with ease.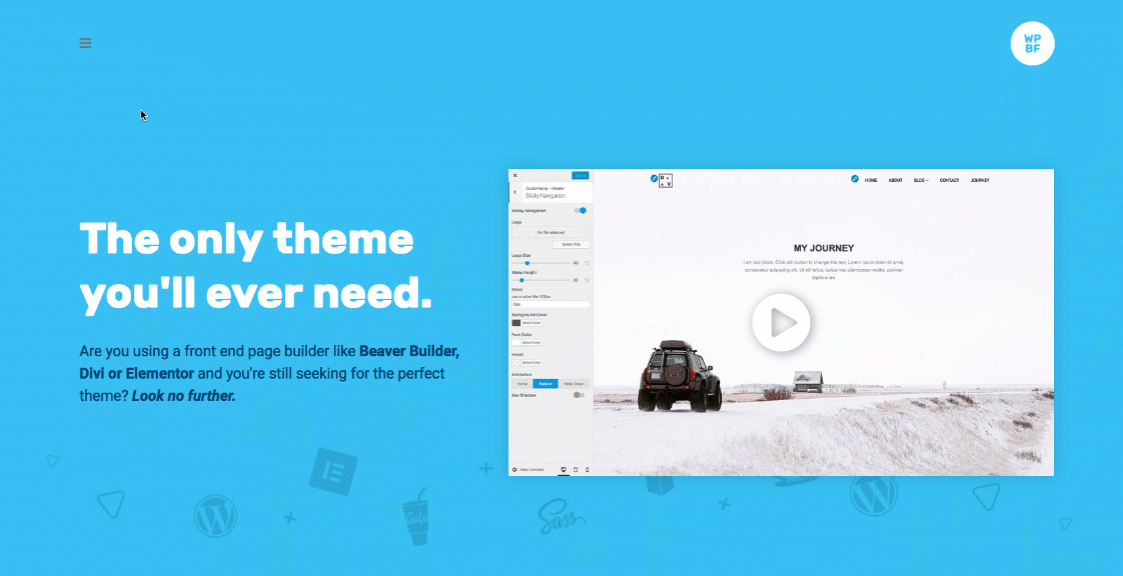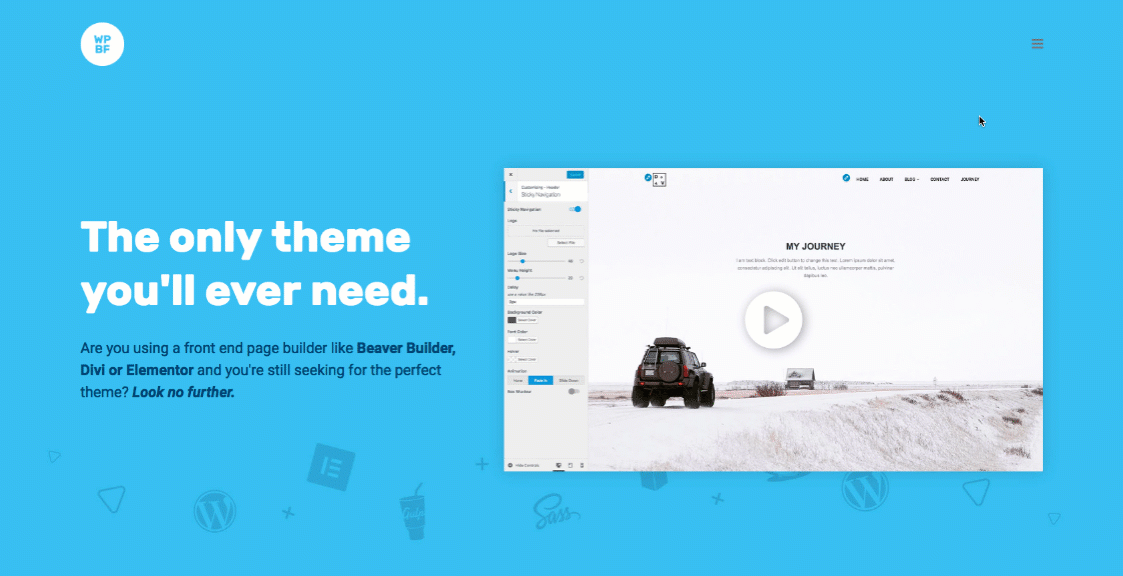 Responsive font sizes
We've not only rebuilt, simplified & improved the typography setup – you can now set different font sizes for different devices.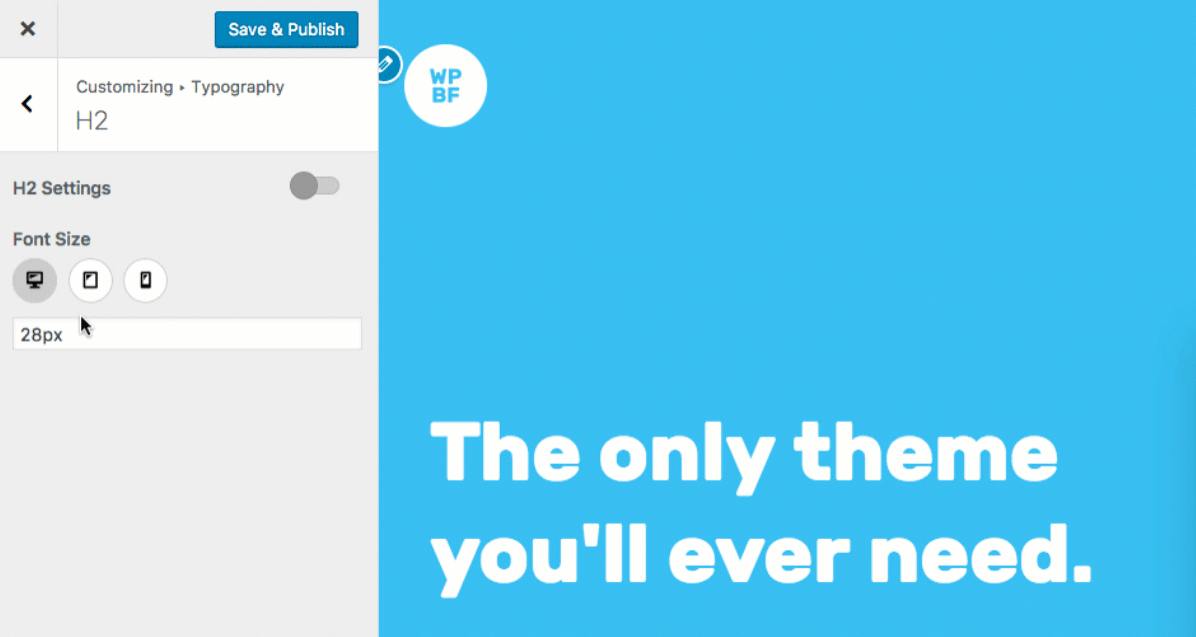 What's next?
Next, we have a few things that we want to work on, including:
Mobile menu layouts – giving you more options to customize your website on mobile devices
Child theme generator – will allow you to create your own, branded child theme with all of the necessary files
Pricing structure
The WordPress Page Builder Framework will soon be available for pre-order (at a discounted price – for a limited time). We will be offering two types of licenses; a standard license which will need to be renewed each year, and a lifetime license.  Both licenses will allow you to run the framework on unlimited websites.  We also have planned to create a bunch of free addons, such as the CSS framework addon to extend the framework.
Release date
We plan to release the framework on May 16th, 2017.
We want your feedback!
If you had the chance to test version 0.3 of the framework, we'd love to hear your thoughts! We created a private facebook group to collect feedback and feature requests during the BETA. And yes, we take them very serious 🙂 So, if there's something you'd love to see in the framework, don't hesitate to chat with us or just leave a comment.
Stay in the Loop!
Sign up for our Newsletter & be the first to get notified about new updates & features!
Tired of the WordPress Dashboard?
About the Author