Related Posts Feature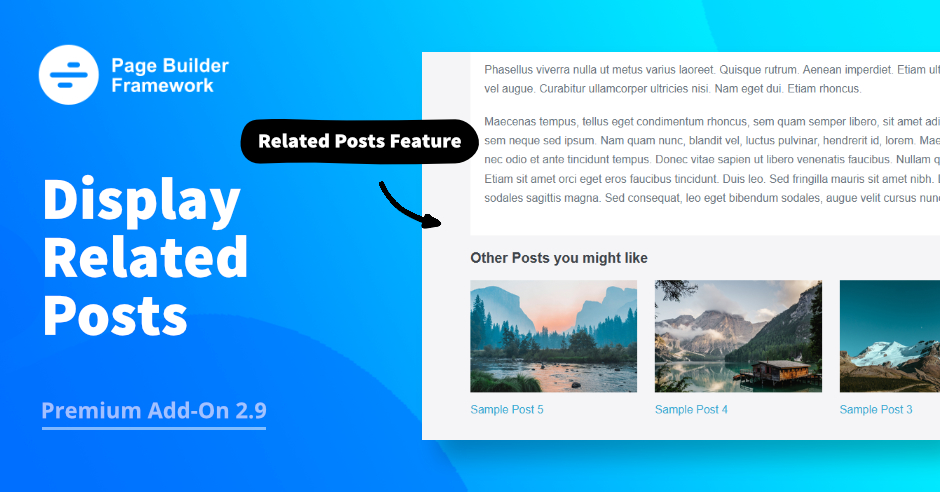 Hey everyone,
I'm excited to let you know that Premium Add-On version 2.9 is now available. In this post, I will go over all the new features available in this update.
Related Posts
As the name suggests, you are now able to display related posts at the bottom of your posts & all custom post types that you have enabled from the theme settings page.
This further extends our recently launched Post Layouts feature which allows you to design all available post types on your website individually.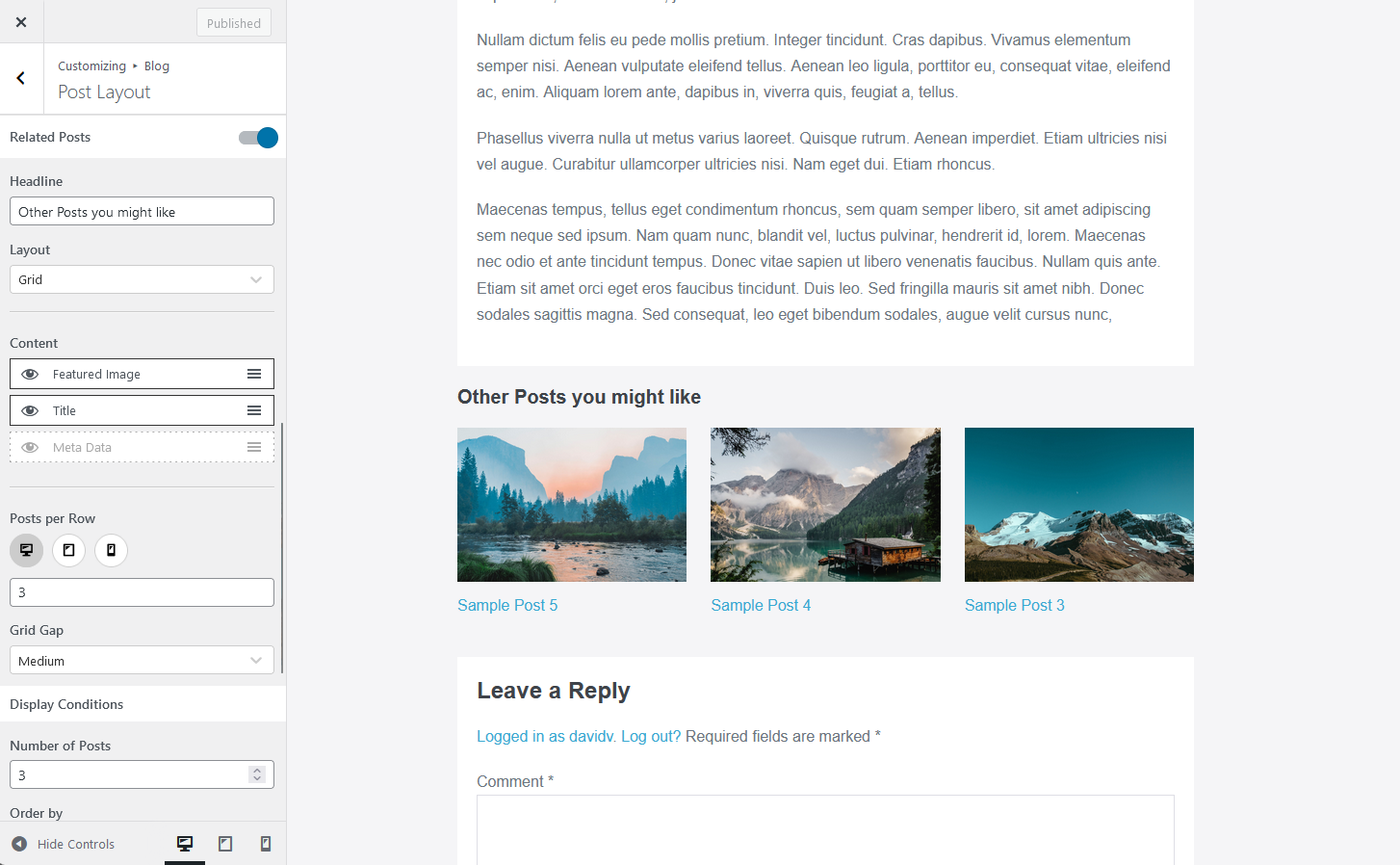 Display Options
When adding related posts to your article, you get the following display options:
Set a custom headline for the related posts section
Grid layout

Rearrange the content of the related posts (featured image, title & metadata)
Responsive control over how many posts to display per row
Grid gap

List layout
Display Conditions
As for the display conditions, you are presented with the following options:
Choose the number of posts
Order by date, last modified time, title or random order
Display posts from a specific author/authors
Display posts by category/categories
Display posts from specific post type/s
Clear Font Cache

Another feature that I would like to highlight is the ability to clear the font cache. Sometimes, when moving a site to a different server there is a chance that the Google Fonts selected in the WordPress customizer are not displayed correctly.
If that's the case, you can now clear the font cache under Appearance -> Theme Settings in your WordPress admin area.
This is safe to do on production sites and will remove and re-download the locally stored Google Fonts. Also a good way if you want to clean things up after testing a lot of fonts in the WordPress customizer.
Wrapping Up
That's it for version 2.9 of the Premium Add-On for Page Builder Framwork. As always, I would love your feedback on what you would like to see next. Feel free to leave your feedback in the comments below.
Stay in the Loop!
Sign up for our Newsletter & be the first to get notified about new updates & features!
Tired of the WordPress Dashboard?
About the Author