Page Builder Framework 2.9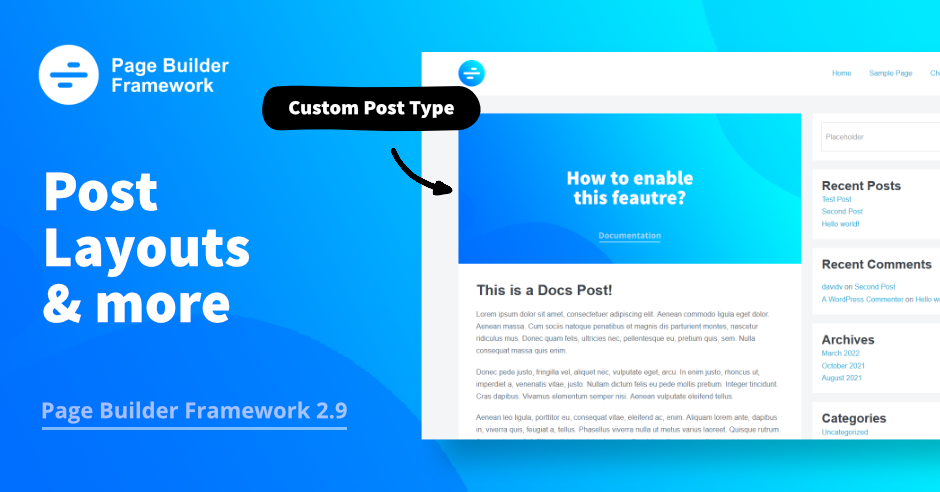 Hey everyone! 🙂
I'm excited to let you know that Page Builder Framework 2.9 is now available! 🎉 Let's have a look at all changes, tweaks & improvements.
Customizer Improvements
The improvements to the customizer experience that we started to implement with the release of Page Builder Framework 2.8 are now complete with the release of 2.9.
We have further improved the user experience in the WordPress customizer by structuring controls & grouping them into tabs where necessary. Things can get cluttered in the customizer quite easily, so this was a necessary step to allow us to add additional controls to some of the more advanced panels in the customizer without compromising the user experience.
We have also added tooltips to various sections to better explain what some of the customizer controls do.

---
New Icons
If you've been following along, you know that you can now replace the icon font with SVG's in Page Builder Framework.
With 2.9 we have added 4 more icons to the list:
Bag 2 (now available for the WooCommerce menu item)
Calendar
Loading Indicator
Document
---
Post Layouts
With the Premium Add-On installed, Page Builder Framework users can style all existing archives individually on their site. With 2.9 we extend this functionality to also include Post Layouts, meaning all custom post types can now be styled individually if desired.
This is useful if you are working with custom post types that you want to look different from your regular blog posts as an example.
If you navigate to Appearance -> Theme Settings -> Blog Layouts (Tab) you will now be greeted with these settings: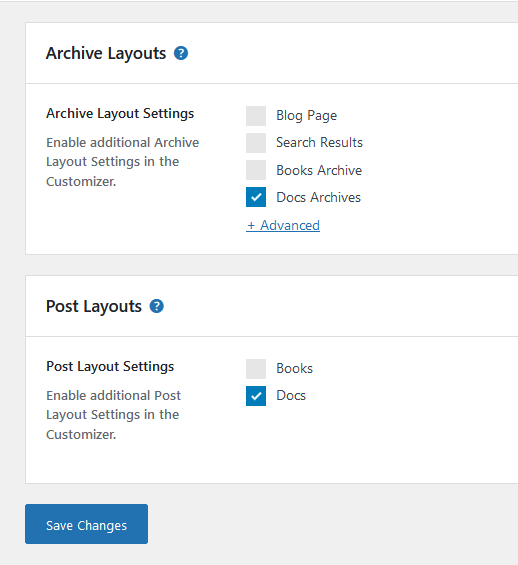 These settings will allow you to enable additional customizer settings for the respective archives & custom post-types & style them individually.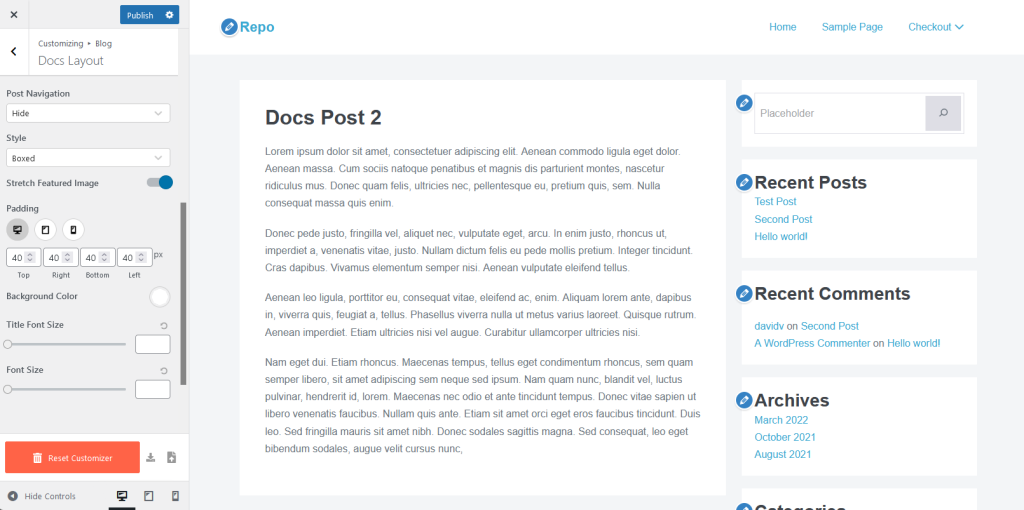 This was one of the most requested features on our Feature Requests board and I'm happy to let you know that this is now available to all Premium Add-On users.
---
Wrapping Up
Page Builder Framework 2.9 marks the task of improving the customizer experience as complete. We are excited to finally get to some of the bigger tasks on our internal roadmap & further improve existing features in Page Builder Framework & the Premium Add-On.
For a list of all tweaks, fixes, and improvements, please have a look at the changelog.
Stay in the Loop!
Sign up for our Newsletter & be the first to get notified about new updates & features!
Tired of the WordPress Dashboard?
About the Author