Flexible Sidebars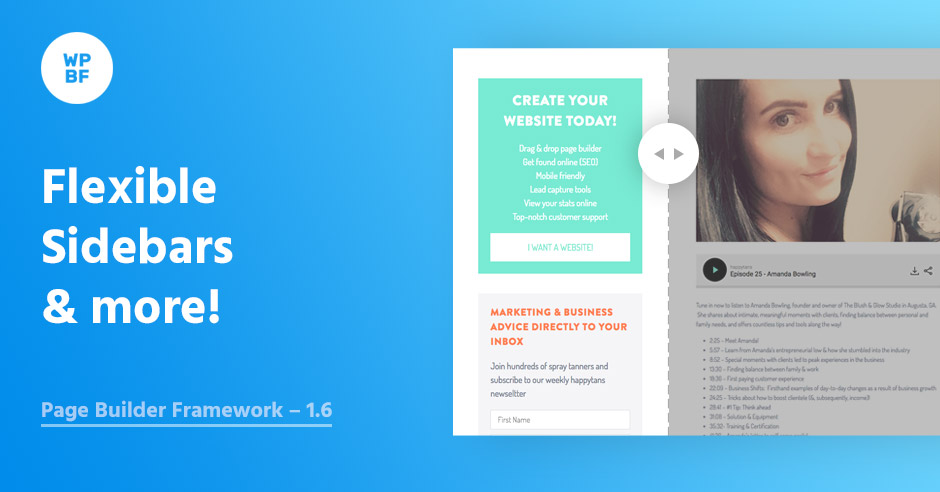 With version 1.6 comes even more flexibility to Page Builder Framework. Lets discover the new (& free) features!
Sidebars
One of the recent feature requests was the ability to change the sidebar size. You can now resize the sidebar on the fly from within the WordPress customizer.
But that's not all. I've completely rewritten the way sidebars are being displayed in Page Builder Framework.
It's now possible to change the sidebar position or remove the sidebar for archives (index, categories, archives & single pages) individually. In addition, you can override and change the sidebar position on a post by post basis. This also opens up more options for developers. I had a chat with Anand, the developer of Anywhere Elementor about Page Builder Framework integration. Stay tuned! 🙂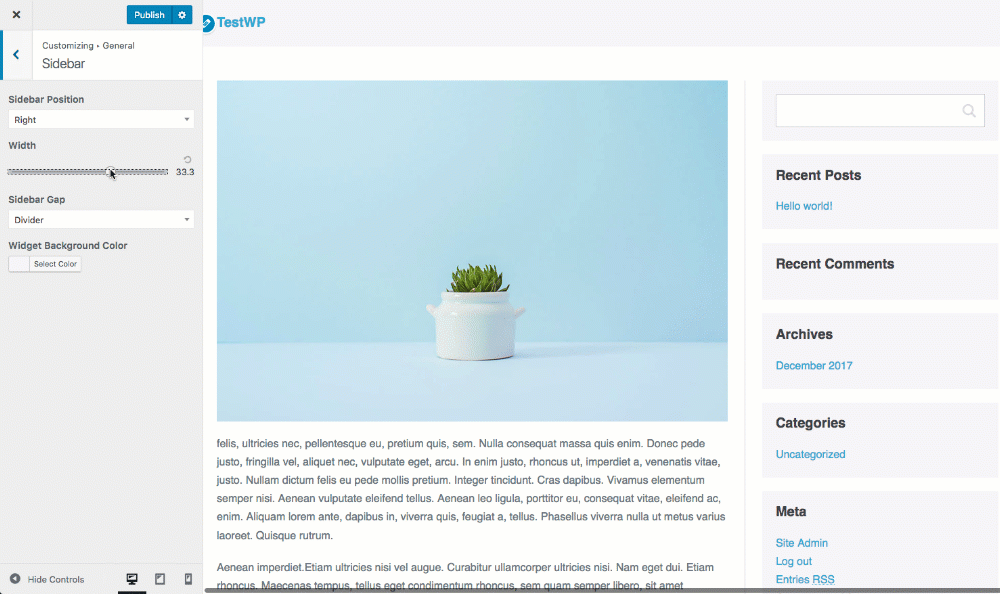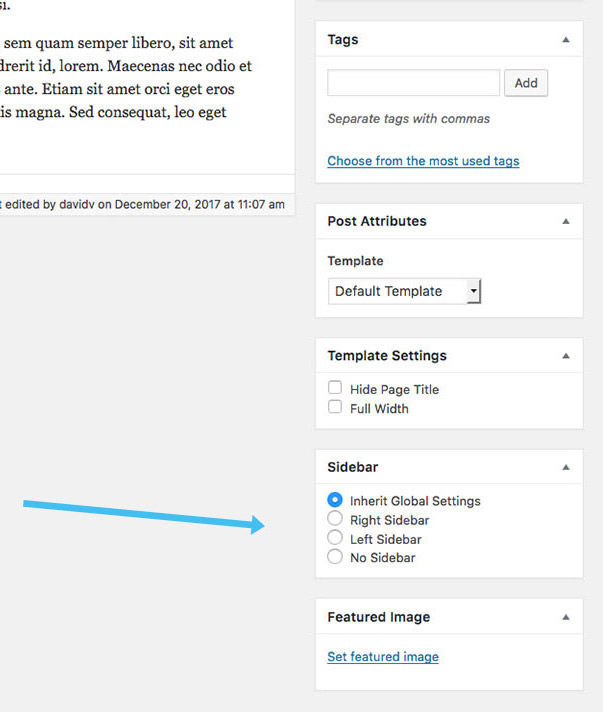 More Options for Custom Post Types
With version 1.6 the template settings are available for all custom post types. That makes it easy to create full-width posts/pages & remove the page title from almost any page of your website. Same goes for the new sidebar options.
Users of the Premium Add-On can now remove the title and make posts/pages full width globally for all post types.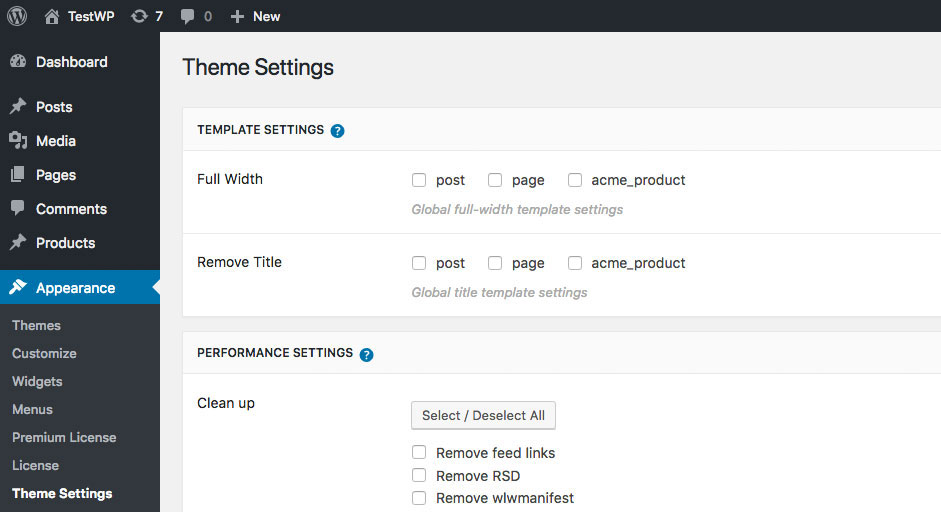 Beaver Builder Menu Module Integration
In an earlier release, I've introduced Elementor Menu Widget integration (Premium Feature). This option is now called "Custom Menu" and also allows Beaver Builder menus. To get an idea how the integration works, here's a quick video I've recorded. Although the video demo is for the Elementor menu widget, the Beaver Builder module works the same.
Click the button below to load the video from YouTube.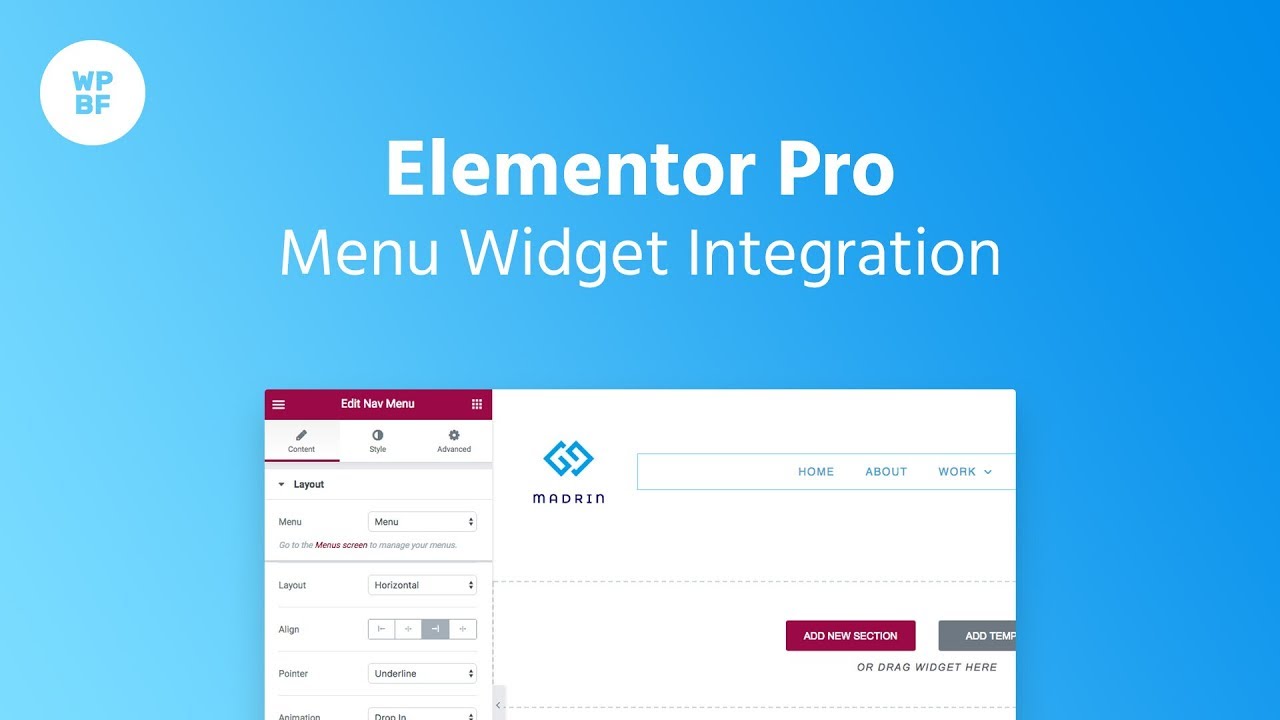 Load Video
Wrapping up
This update brings a lot more flexibility to the theme and makes it an even more powerful framework. Here's what you get with version 1.6 of Page Builder Framework:
resizable sidebars
change sidebar position/remove sidebar on a post by post basis
change sidebar position/remove sidebar for archives
sidebar & template settings for all post types
This will be the last major update for 2017 and I am excited for what's to come in 2018! Happy holidays and new years to you and your loved ones!
Stay in the Loop!
Sign up for our Newsletter & be the first to get notified about new updates & features!
Tired of the WordPress Dashboard?
About the Author