Introducing: Adjustable Responsive Breakpoints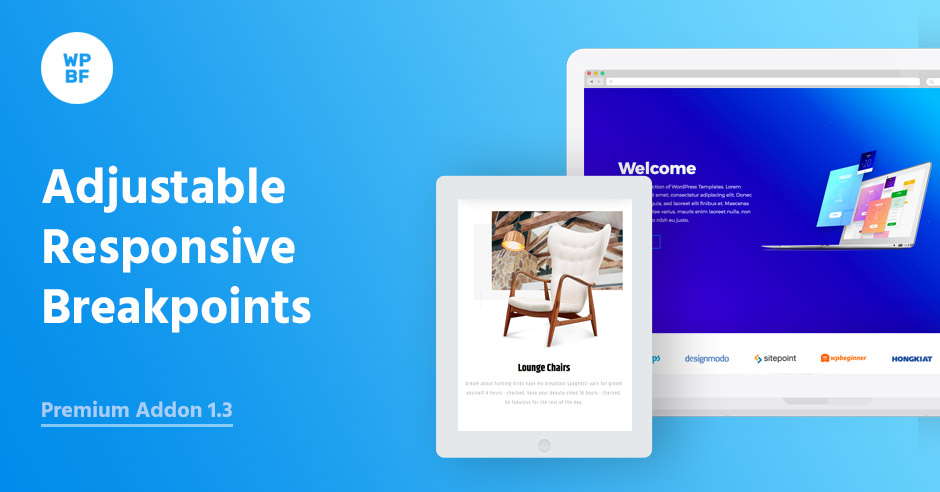 Over the last few weeks, I have been working hard on improving the functionality of our Page Builder Framework. This new update brings new features for both the premium and the free version of the theme as well as some exciting news.
As always, a big thank you to all of you who continually help me improve the framework with your generous feedback and feature requests. Read on to find out what's new.
Adjustable responsive breakpoints
With this release, I want to introduce a new feature for the Premium Addon: responsive breakpoints.
As you can see from the screenshot below, you can now change the responsive breakpoints globally under Appearance -> Theme options.

This means you have greater control over the layout responsiveness to ensure your site displays perfectly across all sizes and it has been one of the most popular feature requests on the forums.
I've also added more new features to the free version of the Page Builder Framework now. Those features include:
Customizable Button Styles
Customizable Sidebar Widget Background Color
Full width pages & remove title for posts
Lastly, the free version of the Page Builder Framework now comes with full RTL support and can be used with languages that read text from right to left without any display or formatting issues.
Theme Submitted to the Official WordPress Repository
I'm also proud to announce that I've submitted the theme to the official WordPress theme repository. The theme is not yet available there as it has to pass the official review process. Be patient as it make take some time for the theme to be listed and available to download through the repository.
In the meantime, you can still download the free and premium version from the site.
Wrapping Up
That's it for this release! I want to thank everyone again for your continued support and feature suggestions. I will strive to make Page Builder Framework better with every update and to integrate your suggestions with each new version. If you have a feature you'd like to see in the next version of Page Builder Framework, feel free to submit your request on the Feature Request section.
Stay in the Loop!
Sign up for our Newsletter & be the first to get notified about new updates & features!
Tired of the WordPress Dashboard?
About the Author