WooCommerce Integration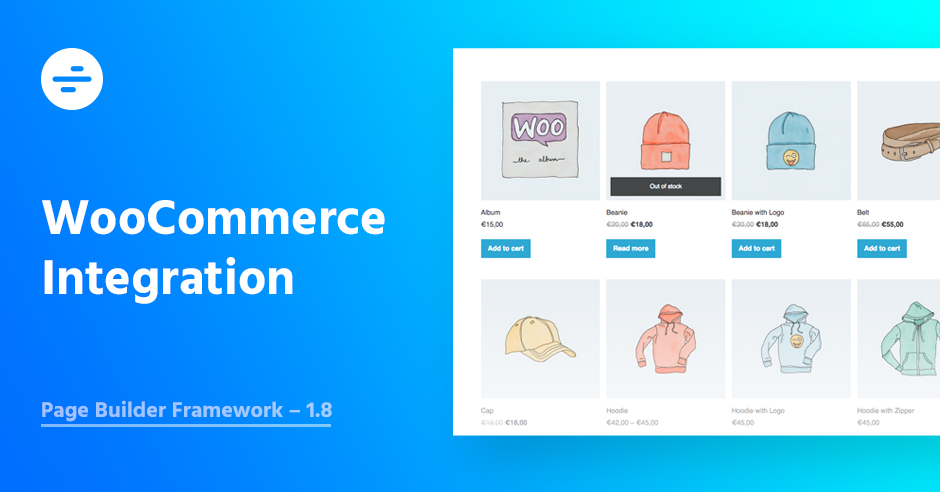 The WooCommerce integration for Page Builder Framework is now available! ?
I'm excited to let you know that the WooCommerce integration has finally arrived. The best thing about it?
It's available for free as it's a part of the Page Builder Framework theme (no Premium Add-On required). That makes Page Builder Framework one of the most advanced, free WordPress themes available.
More good news – it will get even better. Later this year I've planned to release phase 2 of the WooCommerce integration that will include more advanced features and be a part of the Premium Add-On.
Click the button below to load the video from YouTube.
Load Video
In this quick video, I walk you through the WooCommerce settings that are now available in Page Builder Framework.
Page Builder Framework 1.8
Version 1.8 also has some updates outside of WooCommerce. The new Custom Content Width settings let you set a custom page width for archives, category pages, posts, the WooCommerce shop page and product pages.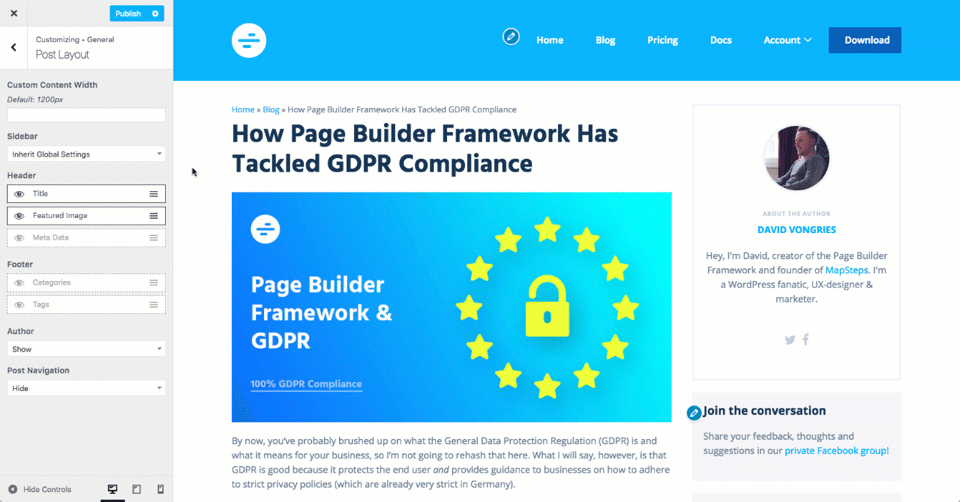 What else is new in Page Builder Framework 1.8:
mobile menu item padding control
sidebar widget padding control
resizable mobile logo container
Hooks
For all details, please have a look at the changelog.
Off Canvas Overlays
In addition to the theme updates, the Premium Add-On for Page Builder Framework also received an update. With the latest release, it's now possible to add customizable overlays to off-canvas menus.

Of course, that also applies to the mobile off-canvas menu as it can be seen on the image below.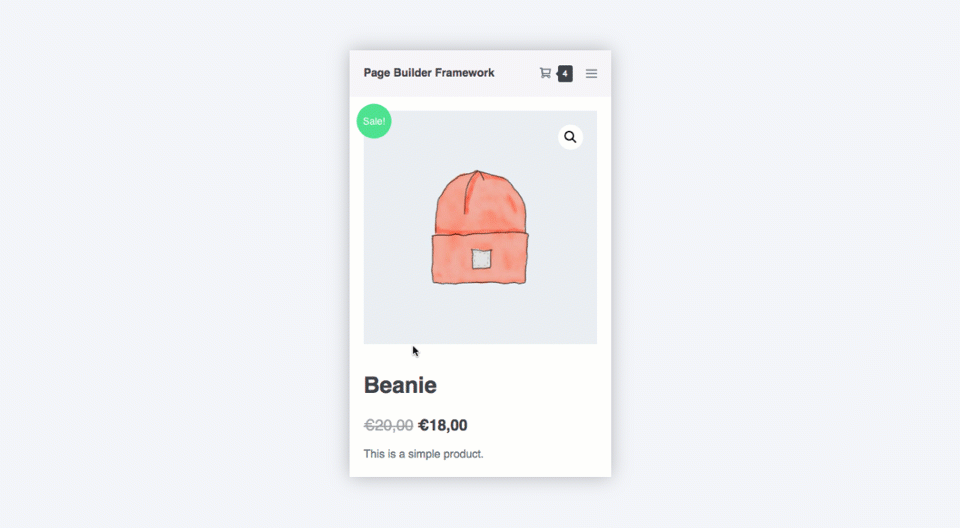 Wrapping Up
The WooCommerce integration was one of the most requested feature for Page Builder Framework and it's finally here. Next on the roadmap is the premium part of the WooCommerce integration. Any features you'd love to see in the Premium Add-On? Let me know down below in the comments! 🙂
Download Page Builder Framework today, it's 100% free!
Stay in the Loop!
Sign up for our Newsletter & be the first to get notified about new updates & features!
Tired of the WordPress Dashboard?
About the Author