Ultimate Dashboard 3.0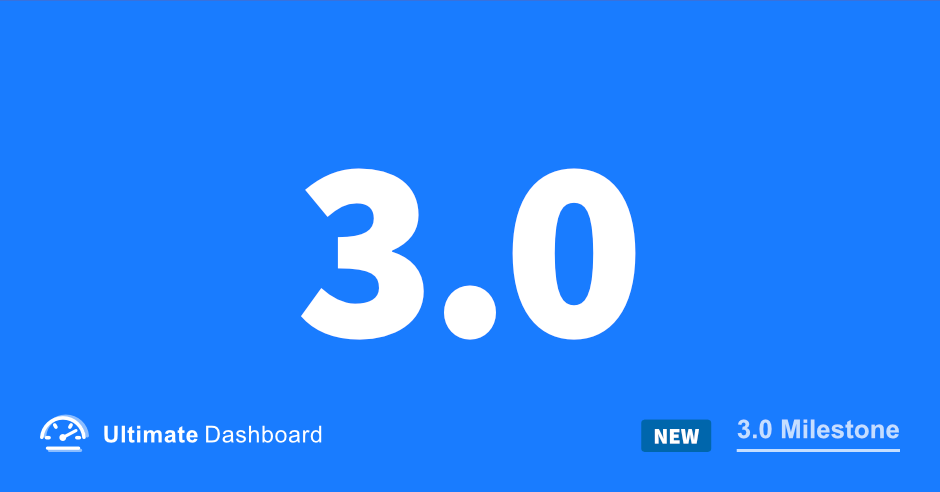 Ultimate Dashboard 3.0 is now available! In this post, I wanted to highlight the new features and changes that come with this major release. Let's jump right into it.
New Features
Let's have a look at what's new. We decided to release all of the features we had planned for 3.0 once they were ready instead of having everyone wait for the actual 3.0 release.
That being said, some of the 3.0 related features were released in previous 2.x releases and you are probably already familiar with some of them. Nevertheless, here's a full list of the features that mark the 3.0 milestone.
Login Customizer

The Login Customizer feature allows you to fully customize the WordPress login screen directly within the WordPress customizer. We have added tons of customization options and moved the existing login screen settings to the customizer to give you a visual representation of your changes in real-time.
With different layout options in the PRO version, creating a fully customized login screen will take just a few simple clicks.
Custom WordPress Admin Pages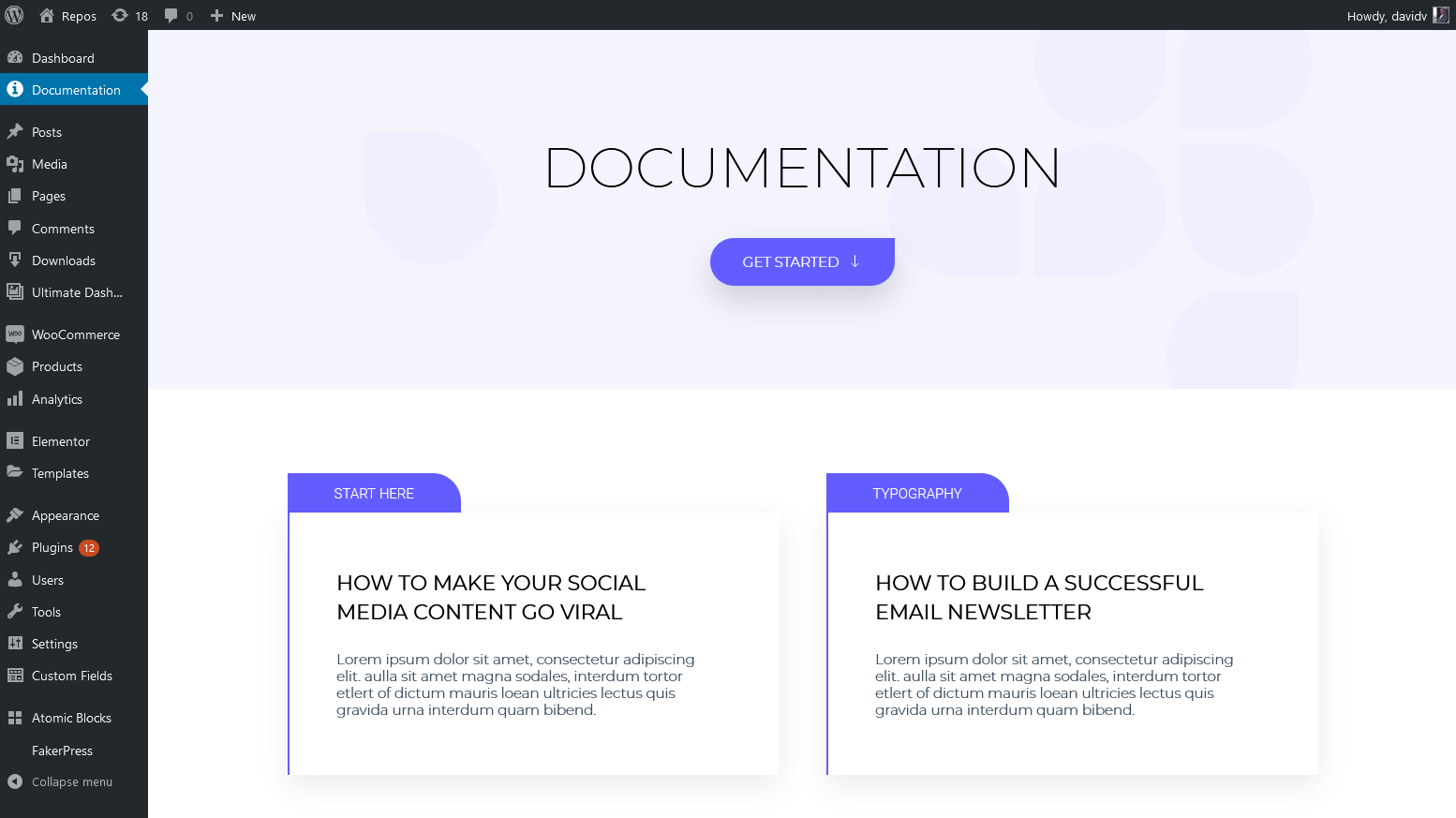 The Admin Pages feature makes it super easy for you to create custom WordPress admin pages with no coding required. While users of the free version can use the default WordPress or HTML editor to create custom admin pages, PRO users can build their custom pages with Beaver Builder or Elementor from right within the WordPress admin area.
This is useful for instance to create a documentation page. The possibilities though, are endless!
White Label Settings
We have rewritten the CSS for the white label settings from the ground up and added a new, modern admin layout to the branding settings in Ultimate Dashboard PRO.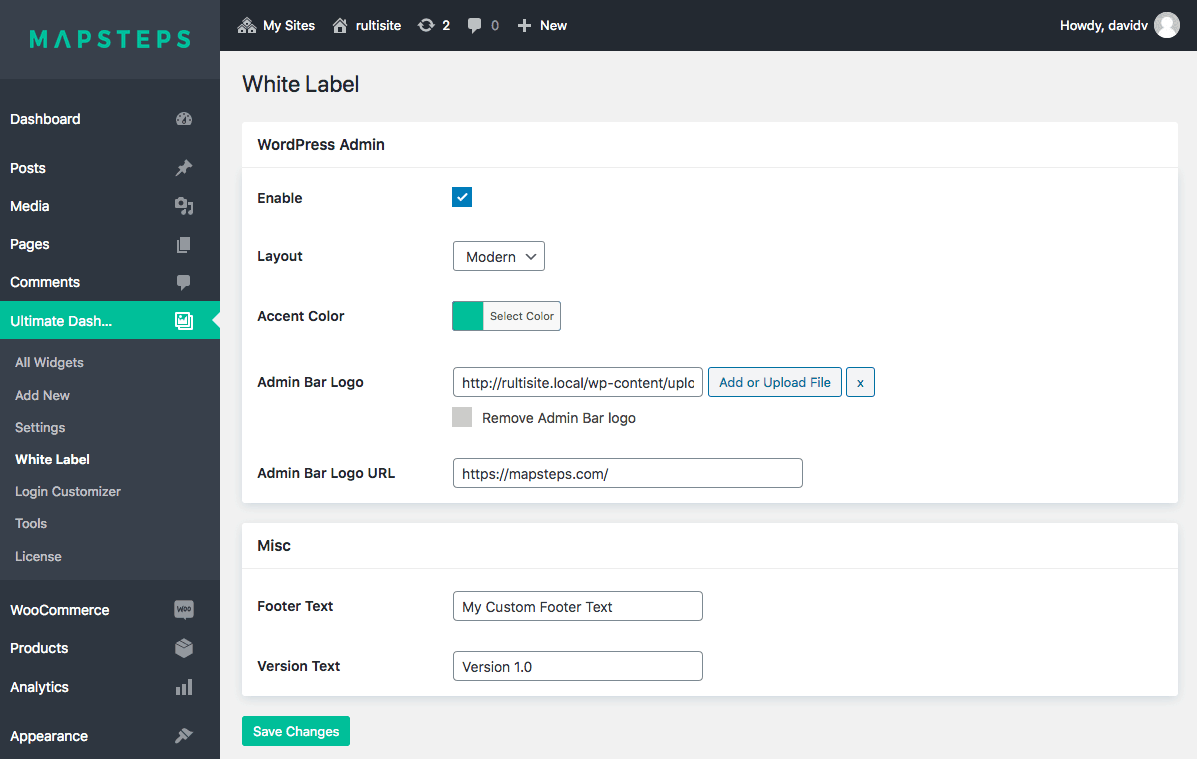 User & User Role Access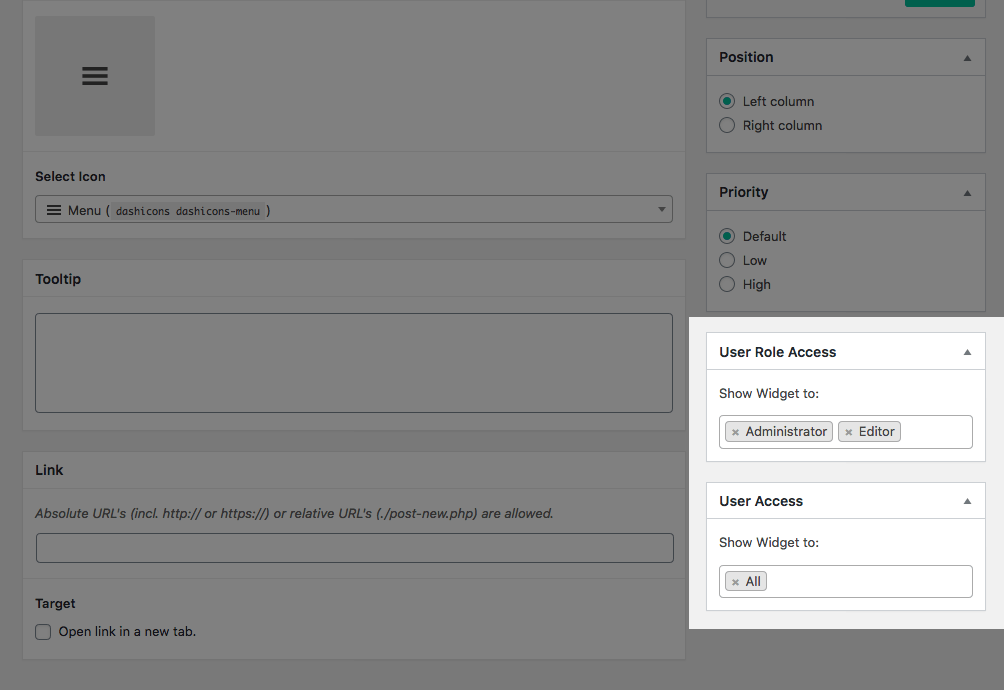 One of the most requested features was to be able to assign the Ultimate Dashboard widgets to specific user roles. This is now possible with Ulitmate Dashboard PRO 3.0.
Admin Menu Editor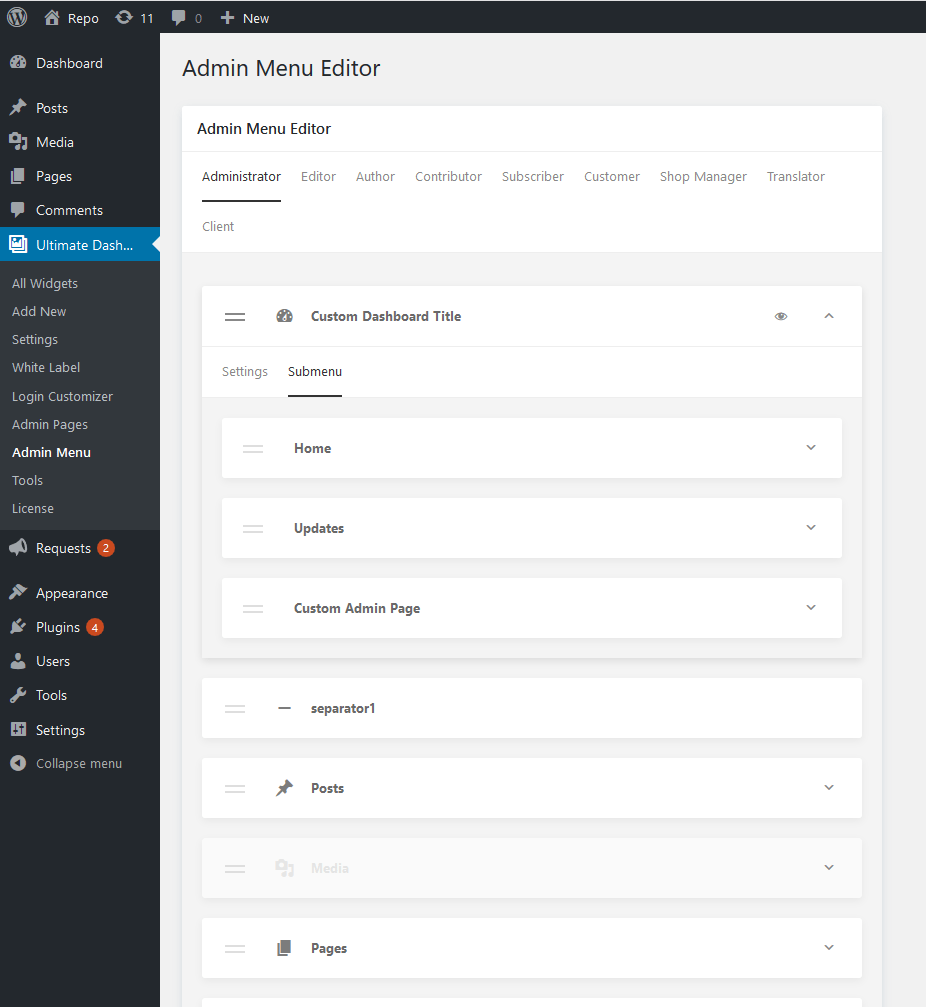 The Admin Menu Editor feature allows site admins to fully customize the WordPress admin navigation – individually for each available user role. This was another feature that was highly requested by our Community & we are proud to announce that this is now available in Ultimate Dashboard PRO 3.0.
Rearrange, hide & rename menu items in the WordPress admin area with the new Admin Menu Editor feature in Ultimate Dashboard PRO.
Other notable Features, Changes & Improvements
One of the more noticable changes is that Ultimate Dashboard PRO is no longer a standalone plugin. It now requires and extends the free version of Ultimate Dashboard which is available from the official WordPress directory.
We knew that this would cause quite a significant delay for the 3.0 release but would make it much, much easier for us to maintain the plugin in the long run.
Since we have decided to extend the functionality of the plugin from only the WordPress dashboard to the entire WordPress admin area it became much harder for us to maintain 2 versions of the plugin: free & paid.
This resulted in a complete rewrite of both versions of the plugin but will ultimately help us to deploy features quicker and maintain the plugins more easily.
The plan for 3.0 was to bring a lot more functionality to the free version of the plugin. Here are some other notable features that made it into the 3.0 releases:
We have switched from FontAwesome4 to FontAwesome5
Page Builder support – Allows you to add a saved Beaver Builder or Elementor template to your WordPress dashboard
New & improved icon picker
Option to remove "Help" tab
Option to remove "Screen Options" tab
Option to change Dashboard headline
Field to add custom CSS to the entire wp-admin area
Activate/deactivate widgets & admin pages on the fly
And much more!
For a full list of changes, tweaks & improvements, please have a look at our changelog.
Walkthrough & Tutorial
Click the button below to load the video from YouTube.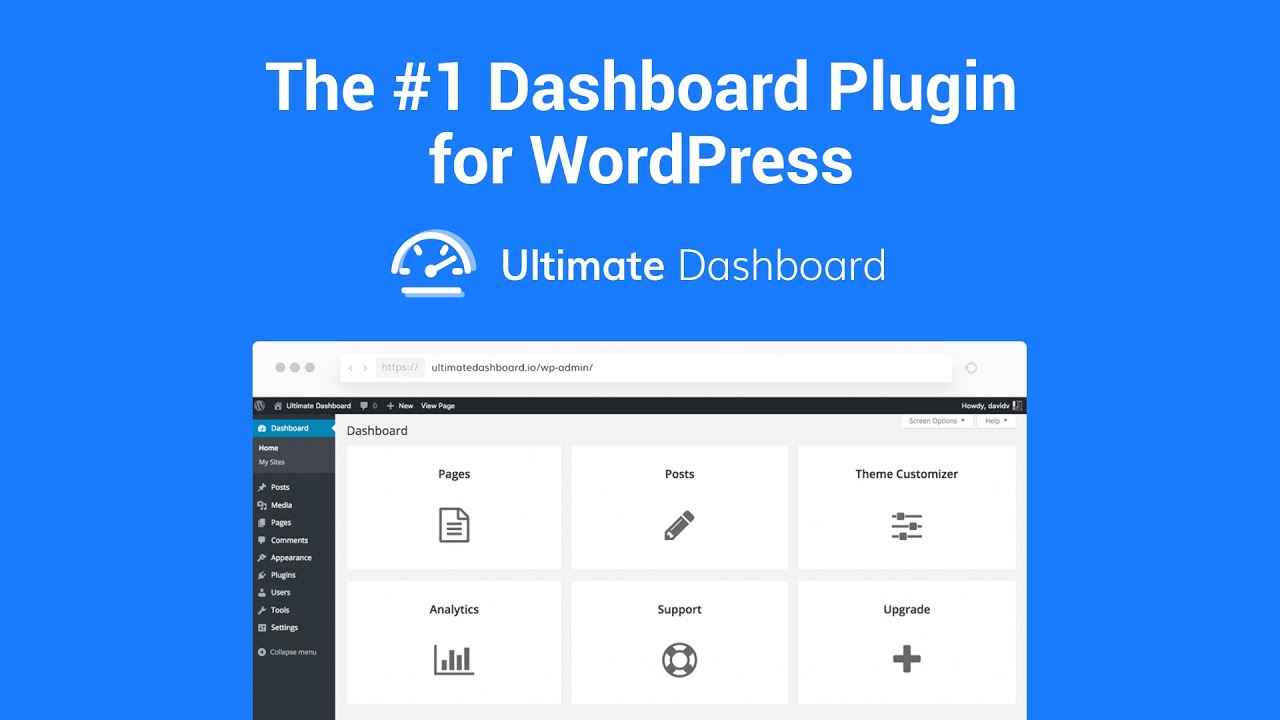 Load Video
In this video, I will walk you through all of the features available in Ultimate Dashboard PRO. In addition to that, we have created a written tutorial on how to fully customize your WordPress dashboard with the plugin.
Pricing
Ultimate Dashboard PRO is currently available at a reduced price ($98 instead of $128) and is also part of our newly released Agency Bundle which is 30% cheaper compared to purchasing all of our premium WordPress products individually.
What's next?
We are currently working on a control panel that will allow you to turn on and off specific features of the plugin. That's something we feel is necessary since we have expanded our focus on the entire WordPress admin area. Not everyone will use all of the features of the plugin so it will be great to have more granular control over the features in Ultimate Dashboard.
Final words
Finally, Ultimate Dashboard lives up to its name as the one-stop solution for you to create a fully customized WordPress dashboard. With the complete rewrite of the plugins, version 3.0 is a rock-solid foundation that we're going to build upon.
What would you like to see next in Ultimate Dashboard? Let us know down below in the comments.
Stay in the Loop!
Sign up for our Newsletter & be the first to get notified about new updates & features!
Tired of the WordPress Dashboard?
About the Author