New WooCommerce Features! – Premium Add-On 2.1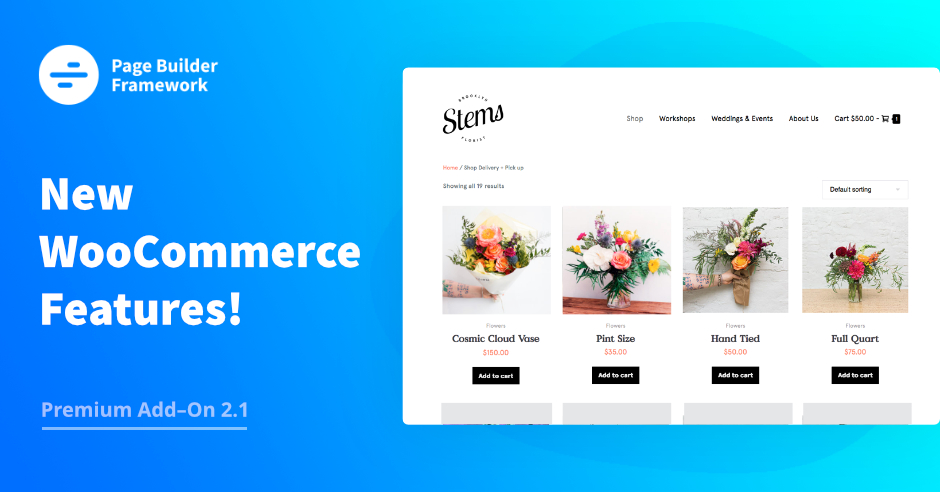 With the release of 2.1, we are introducing more features focused on WooCommerce.
Here are some of the new features that are included:
Quick View Gallery
Native Cart Popup
Infinite Scroll
Off-Canvas Sidebar
& Distraction Free Checkout
Let's have a closer look at those and see what else is new with version 2.1 of our Premium Add-On.
WooCommerce
Quick View Gallery
Previously, the Quick View modal only displayed the products featured image. With 2.1, your visitor will be able to scroll through all the images that are uploaded to a specific product.
The gallery comes with touch support and works seamlessly on mobile devices.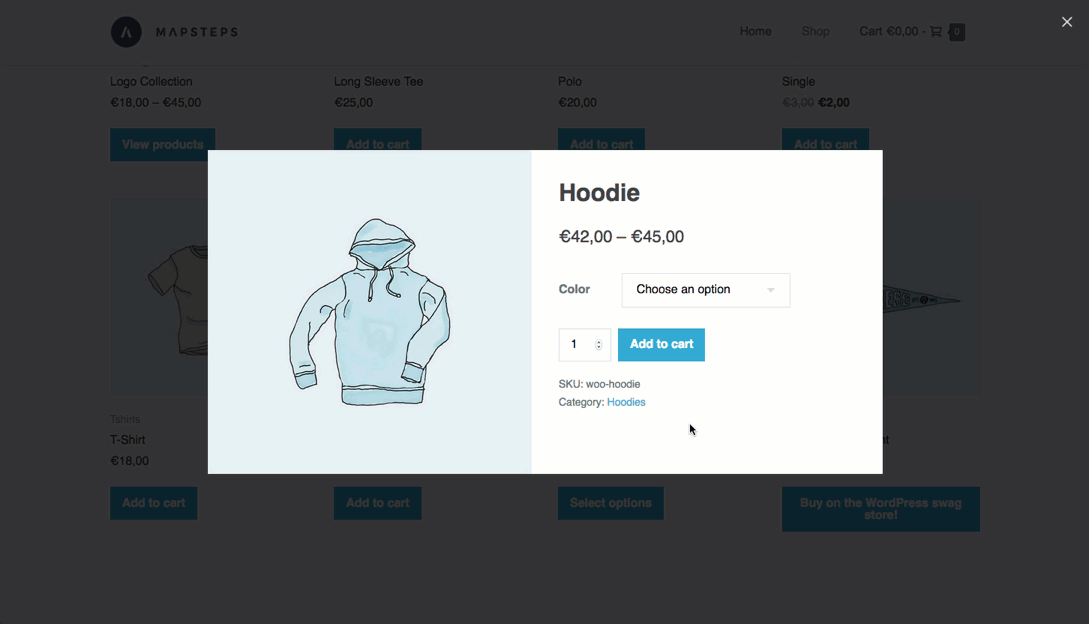 Native Cart Popup
Grab your visitors attention and display the cart dropdown after they've added a product to their cart.
Keep in mind: this feature will only be available with the sticky navigation enabled – otherwise, chances are that your customers won't see it because it may be out of their viewport.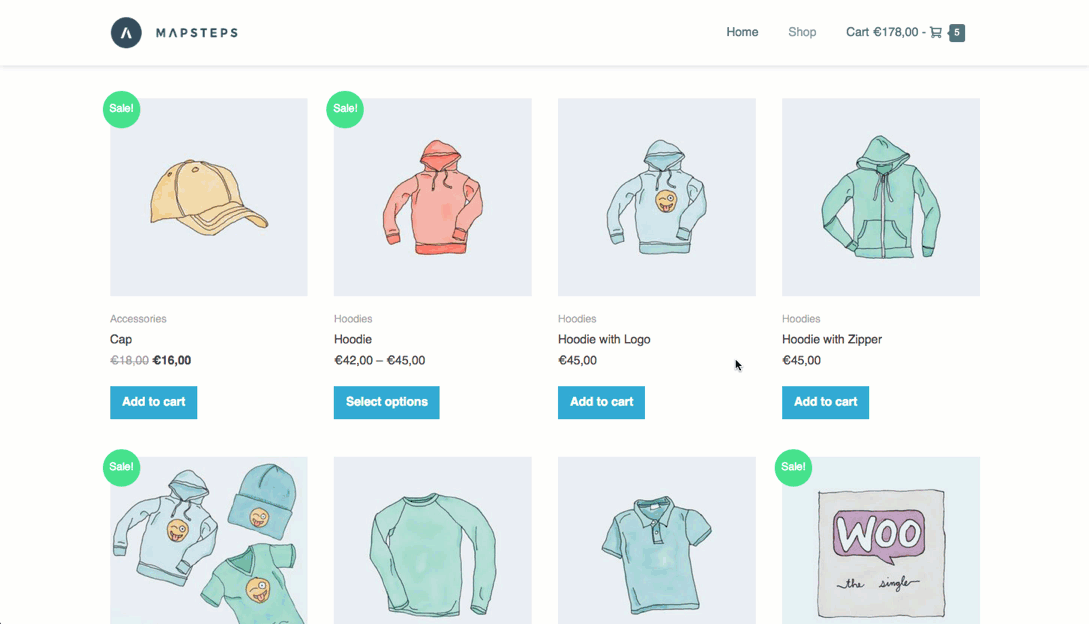 Infinite Scroll
If you have a lot of products on your store, you can enable infinite scroll for better user experience. Now as the user scrolls down the page, more items will appear.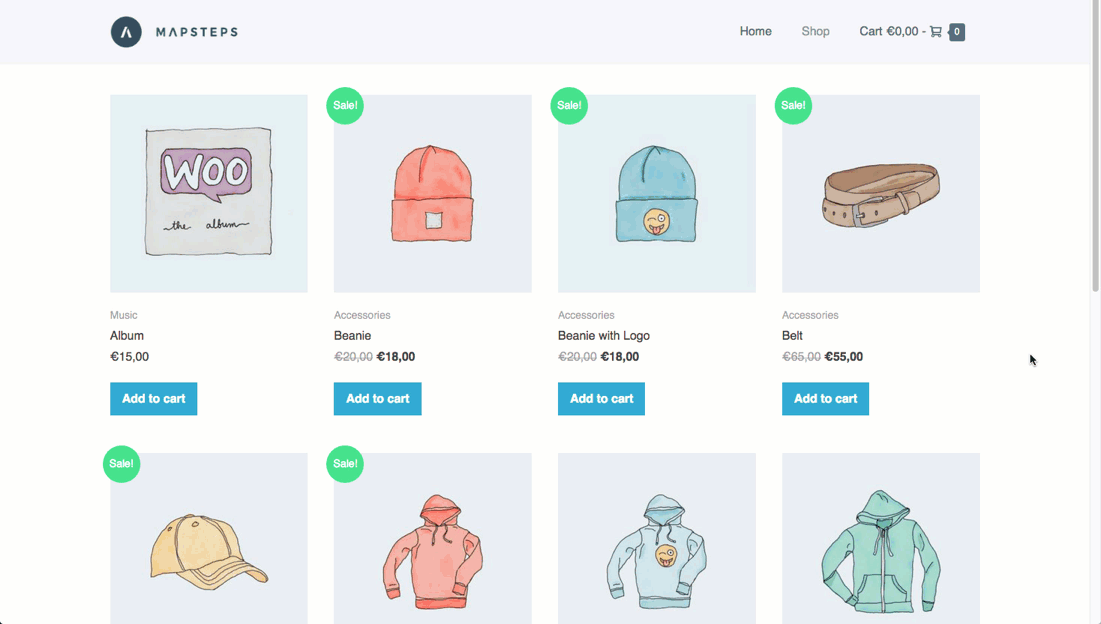 Off Canvas Sideabr
Fixed sidebars can be a pain, especially on mobile devices. But no worries, we have a solution for you.
With the Off-Canvas Sidebar, your visitors can easily access filters, categories or other custom content that you assign to the widget area.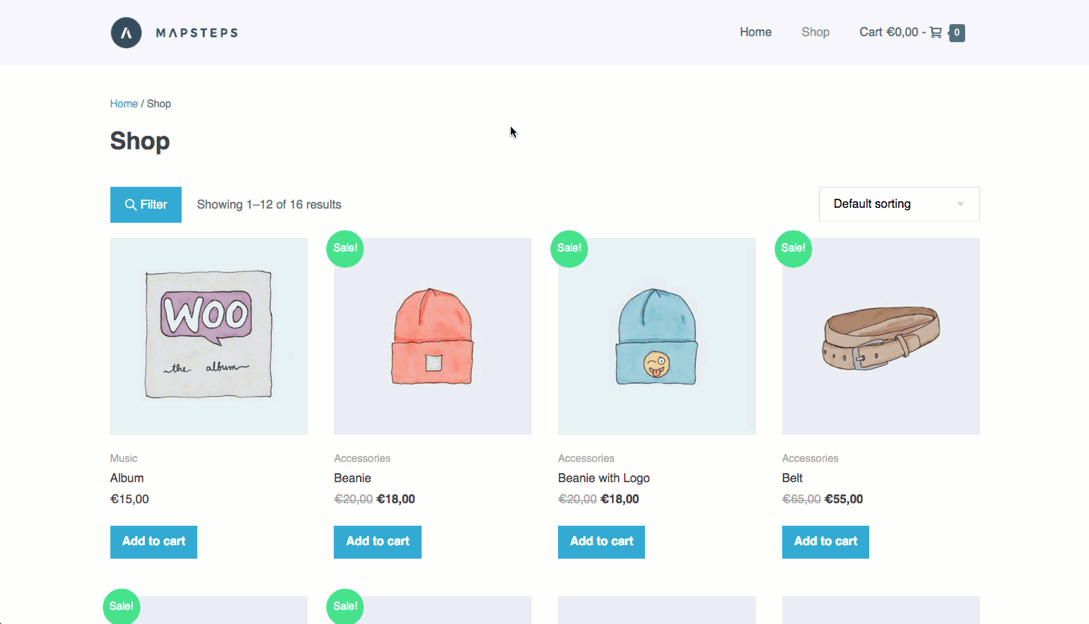 Distraction-Free Checkout
You don't want to lose a sale when the potential customer already made it to the checkout page of your online store.
With our distraction-free checkout, we remove all the clutter from the checkout page by replacing the entire header with only your company logo.
Custom Sections
Let's have a look at some of the other enhancements that made it into version 2.1 of our Premium Add-On.
Gutenberg Support
We've made the new WordPress editor available to Custom Sections. This will allow for more complex layouts in case you're not using a page builder with the theme.
Logged-In Display Condition
2.1 also comes with a new display condition that will allow you to check whether the visitor of your website is logged-in or not. This is useful, for instance, if you're building a membership site with Page Builder Framework and want to restrict content to visitors that have an account with you.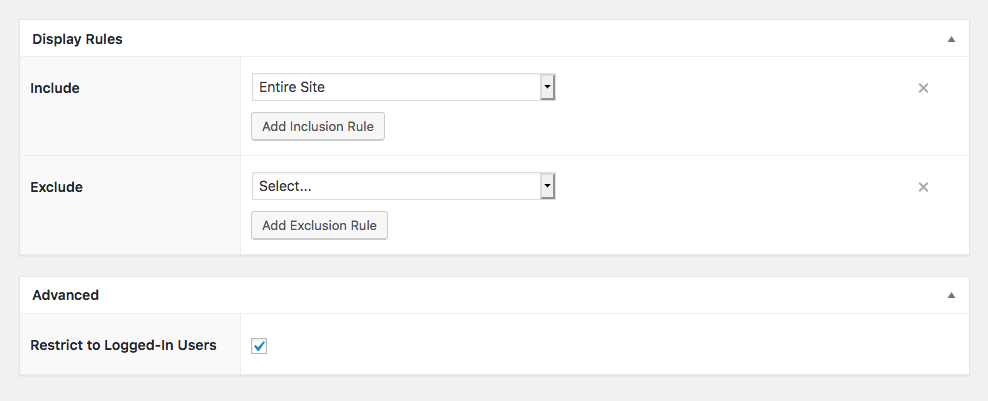 Wrapping Up
2.1 of the Premium Add-On almost solely focusses on providing a better eCommerce experience.
For a list of all of the changes and more details, please check out our changelog.
Stay in the Loop!
Sign up for our Newsletter & be the first to get notified about new updates & features!
Tired of the WordPress Dashboard?
About the Author