CSS Variables, Theme Colors & Global Color Palette 🎨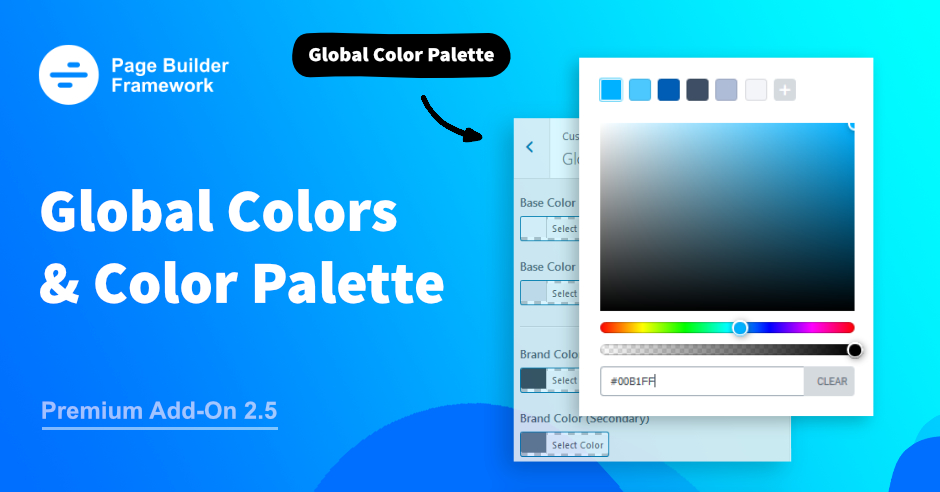 With Page Builder Framework & the Premium Add-On version 2.5 we have rewritten the core CSS to make use of CSS variables. This allows for much more flexibility when editing the default colors of the theme.
Theme Colors
With the new Theme Color settings in the WordPress customizer you can change the default colors that are used throughout the theme globally & in one place.
Changing the background color for a specific element individually is great and you will always get that level of control with Page Builder Framework but what if you wanted to change – let's say – the light gray background color that's used on a bunch of elements like the header & sidebar widgets?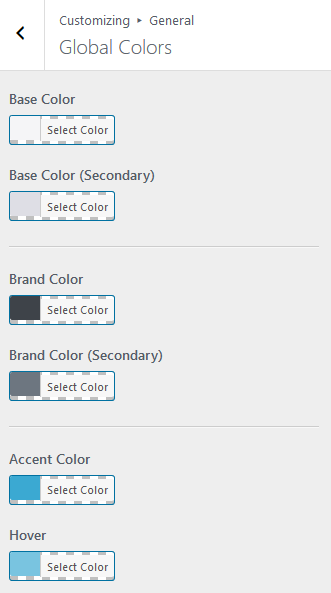 Previously, you would have to go through all the customizer settings and find out where this color is used, and tweak all those elements individually. And to be honest, in some instances, there weren't even color settings to change that particular color.
Thanks to the power of CSS variables, that's now changing with the latest release of the Premium Add-On for Page Builder Framework.
Non-Premium Add-On users can simply override those color values with a little bit of custom CSS. More on that in our documentation.
Global Color Palette
Another new feature that we have added to the Premium Add-On is the ability to define a color palette. You can set up to 8 custom colors from the theme settings page that will then appear in the color picker of all your favourite tools.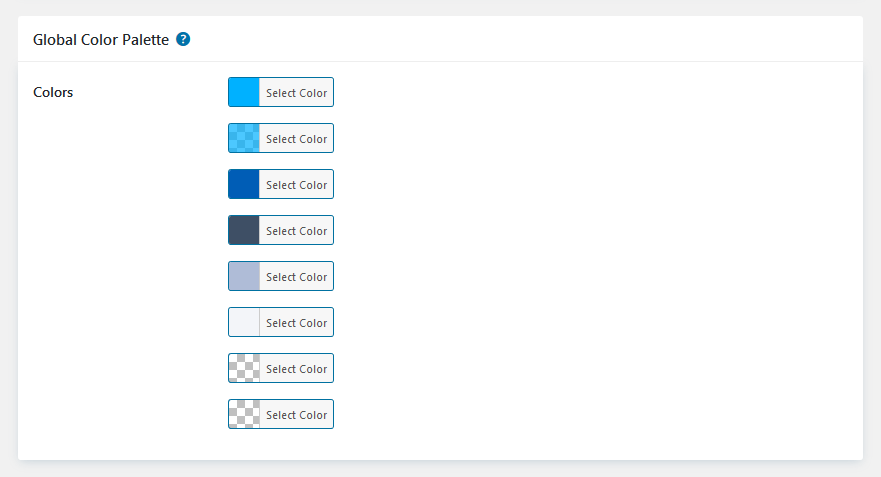 Define your project/brand colors in one place and keep everything nice & organized. By the launch, the Global Color Palette feature integrates with the following editors:
WordPress customizer
Elementor
Beaver Builder
Divi
Gutenberg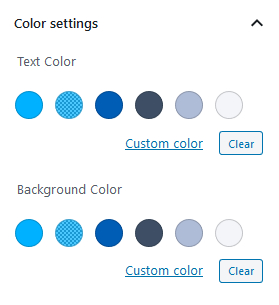 ---
Feature Requests
We now have a place for you to submit feature requests. This will help us to prioritize tasks & figure out what you want to see next. Feel free to submit your feature requests & upvote those features you would love to see added in core.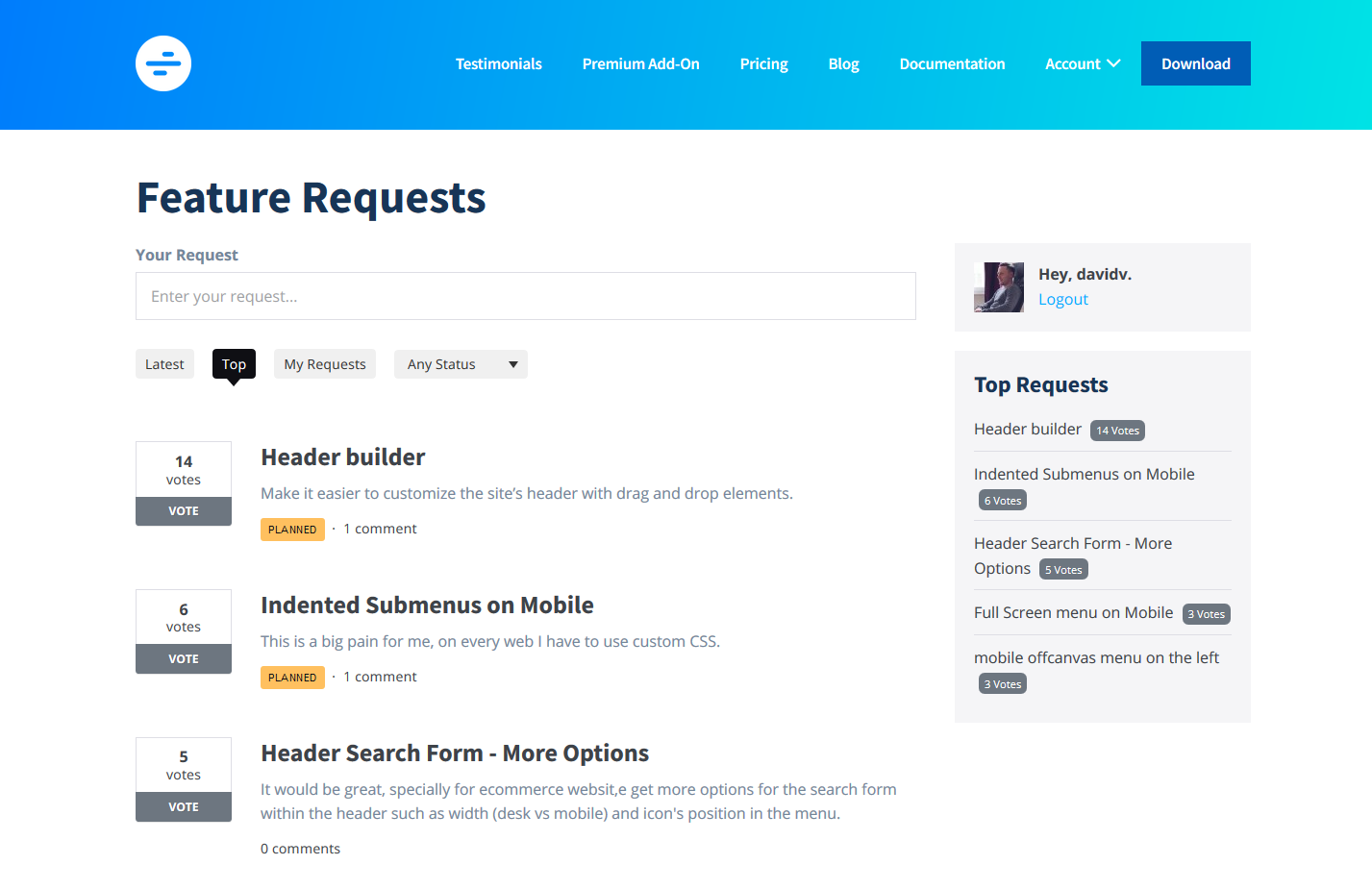 Other Improvements
Last but not least, let's have a look at the other improvements shipped with version 2.5 of the Premium Add-On:
New: Shrink effect for sticky navigation
New: Font-size control for off-canvas hamburger icon
New: Add a post slug class to custom sections wrapper so they can be targeted individually via CSS
Fixed: Rare issue where the customizer won't load
Fixed: FOUC with Elementor custom sections
Fixed: H1 font-size setting in the customizer affected body text
Fixed: Gutenberg integration
And that's it! 🙂 I hope you enjoy the new color settings & improvements that come with Page Builder Framework & the Premium Add-On 2.5. Feel free to submit a feature request and let us know what you want to see next.
Stay in the Loop!
Sign up for our Newsletter & be the first to get notified about new updates & features!
Tired of the WordPress Dashboard?
About the Author