Advanced Blog Layouts – Style all Your Archives individually!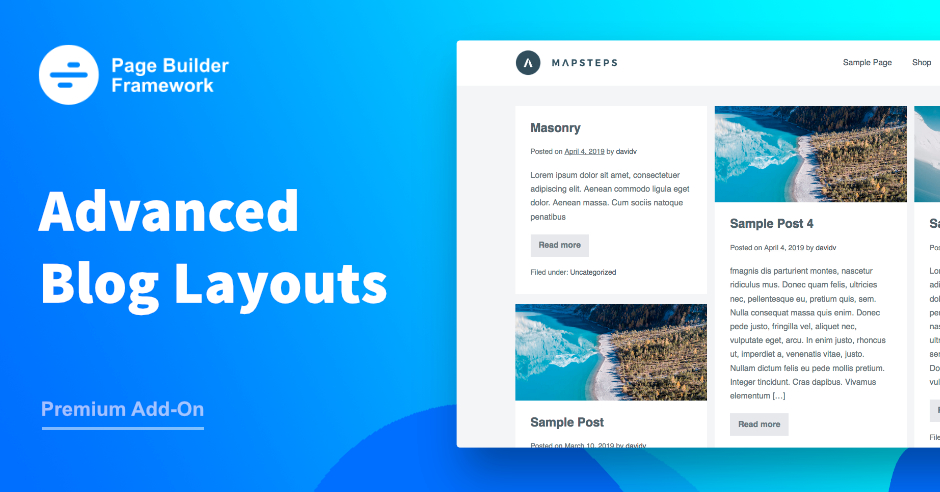 In this post we are looking at the Advanced Blog Layouts feature that's part of the Premium Add-On for Page Builder Framework.
Advanced Blog Layouts is a feature that allows you to fully customize each available archive type on your website individually.
Enable Blog Layouts
On the Theme Settings page, additional blog layout settings can be enabled for each available archive type.
Once enabled, a new panel with layout settings is added to the WordPress customizer under the Blog tab for the selected archive.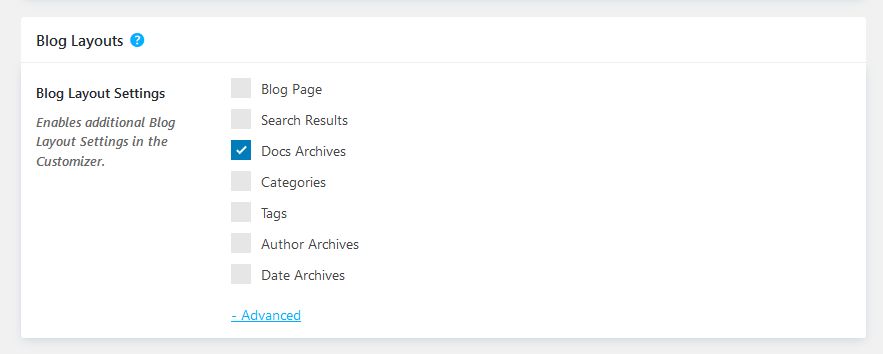 Available archive types:
Blog Page
Search Results
Categories Archive
Tags Archive
Author Archive
Date Archive
and all available Custom Post Type Archives
As per our example above we have enabled blog layout settings for our Documentation archive which comes from a custom post type that we have registered on our website.
This will create a new settings panel in the WordPress customizer and allows us to style the Documentation archive individually.
The layout settings are the same as the ones you would find under Blog / Archive Layout which you would use to style all archives on your website globally.
The difference is that we are now working with the Documentation Archive specifically.
The layout settings include:
Custom Content Width
Show/Hide the Archive Headline
Dedicated Sidebar Settings
Rearrange, Hide & Show Post Elements in the Header & Footer
Layout Settings (Default, Image Beside Post, Grid)
Style Settings (Plain or Boxed)
& more!
Advanced Blog Layouts in Action
By default, our Documentation archive would look just like all the other archives on our website and inherit the styles defined under Blog / Archive Layout in the WordPress Customizer: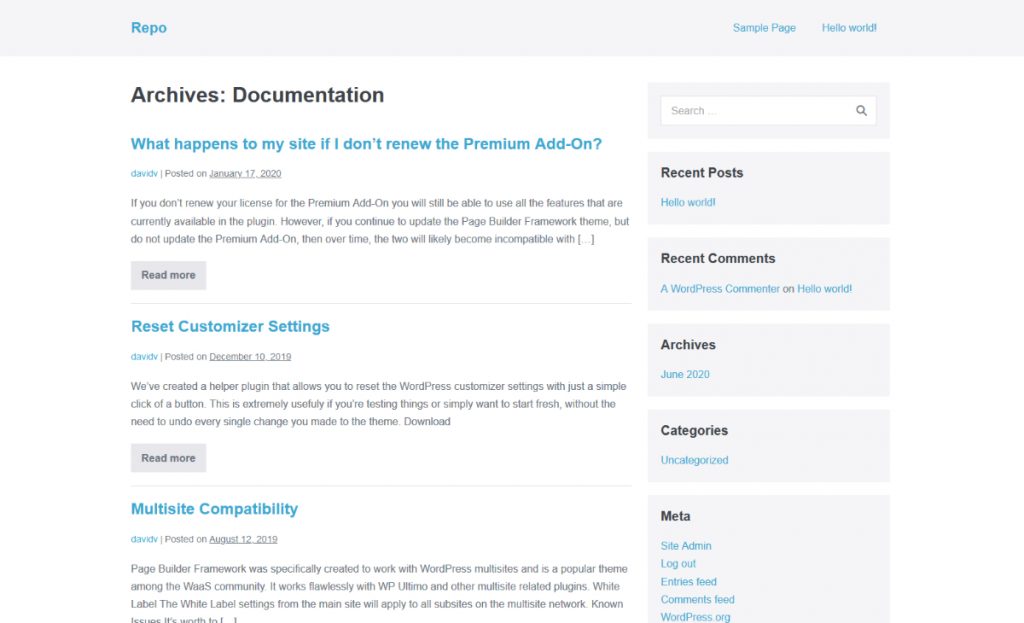 But after we've enabled Blog Layout settings for our Documentation custom post type archive, we can quickly turn it into something like this: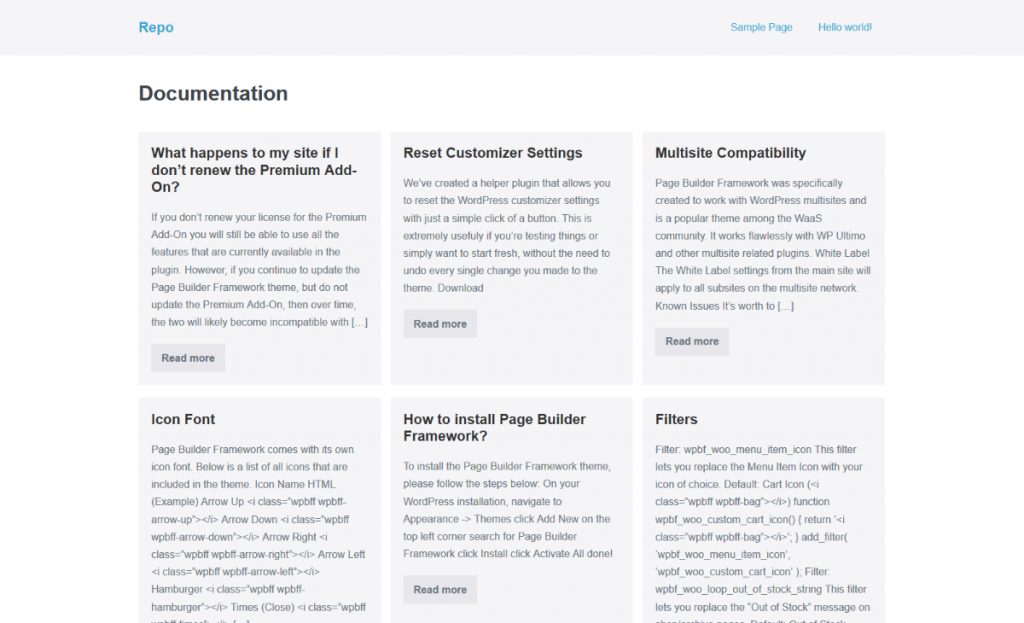 Now, with just a few lines of CSS we can achieve something similar to the Documentation layout we use on the Page Builder Framework website: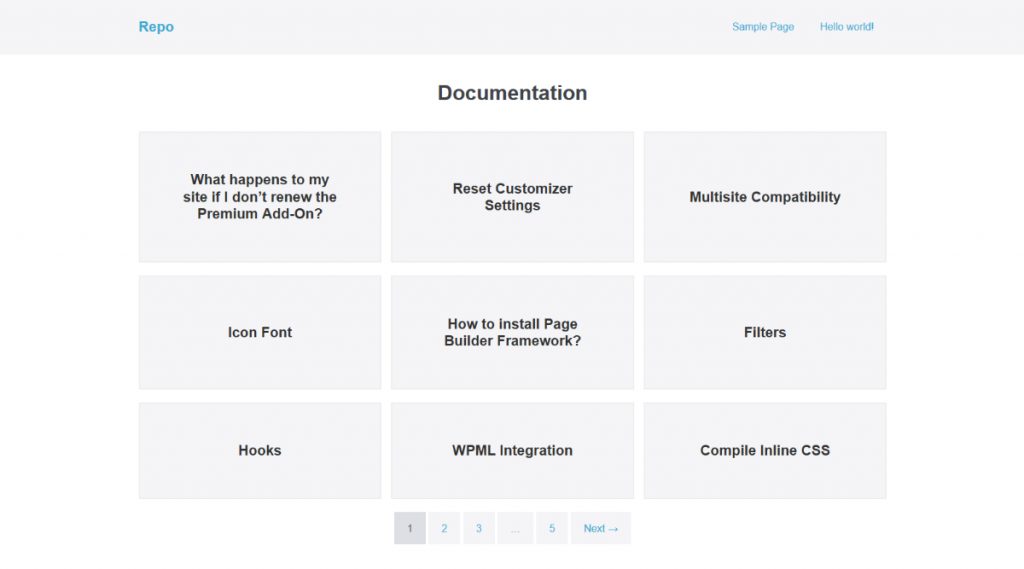 This is just a simple example, but should give you an idea on how easy it is to create custom archives that look entirely different from the rest of your blog.
Check out the video below to see the Advanced Blog Layout feature in action.
Click the button below to load the video from YouTube.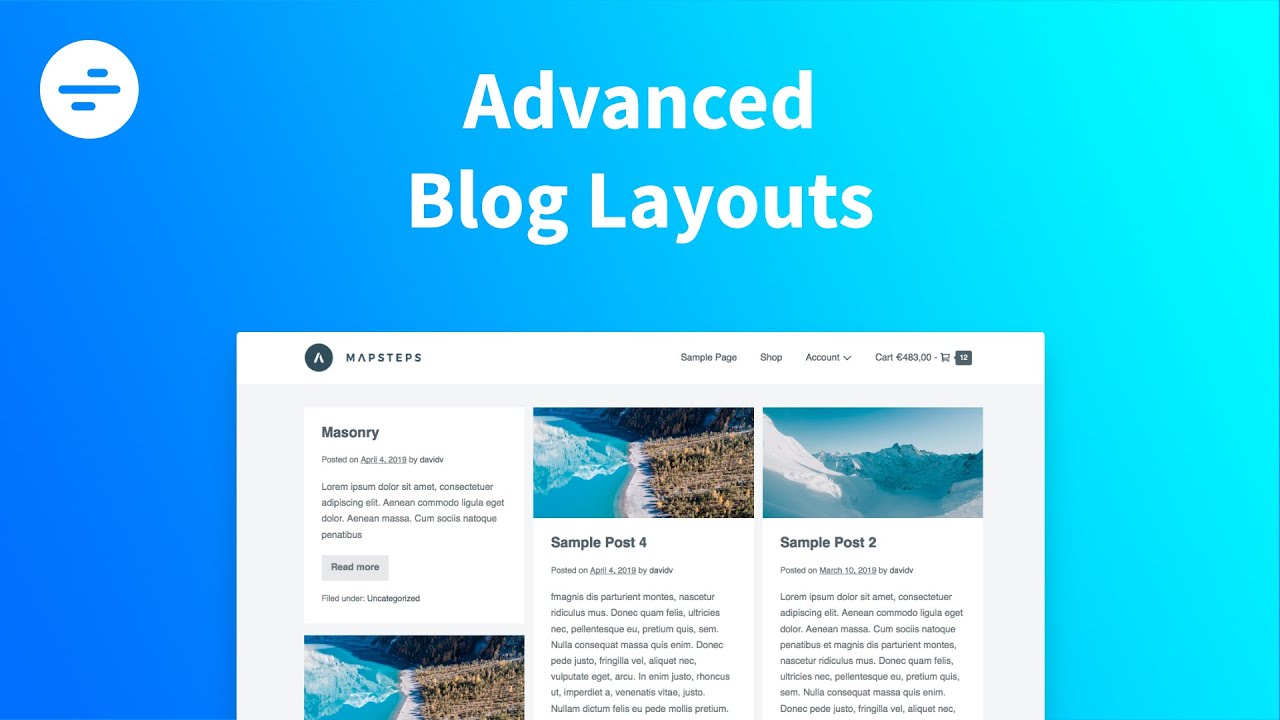 Load Video
Wrapping Up
Advanced Blog Layouts is a powerful feature to create distinct archive pages that are different from the rest of your website. It allows you to create outstanding custom archive layouts that help to better highlight your content.
Blog Layouts is a rather unique feature in the WordPress theme space and part of our Premium Add-On for Page Builder Framework.
Stay in the Loop!
Sign up for our Newsletter & be the first to get notified about new updates & features!
Tired of the WordPress Dashboard?
About the Author